The 26 Players Who Left the Vikings on Tuesday
Aug 14, 2022; Paradise, Nevada, USA; Minnesota Vikings quarterback Kellen Mond. Mandatory Credit: Kirby Lee-USA TODAY Sports.
Twenty-six players departed the Minnesota Vikings roster on Tuesday, at least for a while, as the franchise shaved the roster to 53 men.
While rosters could still ebb and flow until September 11th when the Vikings host the Green Bay Packers in Week 1, Tuesday's edition is essentially what will be on the field to start the 2022 season.
One cut was even a mini edition of a "where were you when?" moment for Vikings obsessionists — the release of Armon Watts. The veteran defensive lineman was slated to start on the Vikings own depth chart, but Watts didn't even make it to the final roster cut. The move was stunning, paving the way for a trade with the Houston Texans by which Minnesota landed DT Ross Blacklock.
Overall, these 26 men left the Vikings before initial roster finalization:
Mike Brown (S)
Dan Chisena (WR)
Zach Davidson (TE)
Jesse Davis (OT) — TRADE
Wyatt Davis (OG)
Myles Dorn (S)
Nate Hairston (CB)
Kyle Hinton (OT)
Trishton Jackson (WR)
Bryant Koback (RB)
William Kwenkeu (LB)
Blake Lynch (LB)
Sean Mannion (QB)
Zach McCloud (LB)
Myron Mitchell (WR)
Kellen Mond (QB)
Tyler Muse (TE)
Parry Nickerson (CB)
Timon Paris (OT)
Janarius Robinson (OLB)
T.J. Smith (DT)
Tye Smith (CB)
Josh Sokol (C)
Chazz Surratt (LB)
Jaylen Twyman (DT)
Armon Watts (DT)
Watts was so surprising because he was not terribly expensive ($672 thousand per season — on a rookie deal) and could've been benched rather than cut in an ordinary situation.
The release of Dan Chisena was noteworthy, as the wide receiver was a special teams gunner, chiefly due to speed. He didn't do much as a pass-catcher, but the Vikings didn't ask much from him in that realm. Chisena's WR pals, Mitchell and Jackson, could be on deck for the practice squad.
Davidson will probably revert to the practice squad, too. His athleticism is borderline-freakish, so he could reenter the fray as early as Wednesday. Such is the case for Nick Muse, a 2022 rookie. Yet, his skillset fancies blocking more than speed and pass-catching.
The Jesse Davis era in Minnesota was regular-season-less and canceled. He joins the Steelers in what appears to be a salary dump for the Vikings. The exits of the other offensive linemen — Wyatt Davis, Kyle Hinton, Timon Parris, and Sokol — were unsurprising. Davis' departure signifies a fundamental flaw by the Vikings scouting department with Rick Spielman in charge.
Kellen Mond's sudden rise and fall culminated on Tuesday. He was supposed to be a long-term contingency plan for Kirk Cousins. Now his contingency plan feels like the USFL.
Janarius Robinson and Chazz Surratt joined Mond as 2021 draft casualties. Whatever Spielman was up to in April of 2021 was a blend of honey and Tabasco. Christian Darrisaw, Patrick Jones, Kene Nwangwu, and Camryn Bynum seem like hits, but the rest of the class flamed out — in like a year.
Twyman's release is sorrowful and a wee bit eyebrow-raising. The Vikings defensive coaching staff praised Twyman all summer amid his storied comeback from gunshot wounds, but when the rubber hit the road for a roster spot, it was no cigar.
Sean Mannion finally left the team — maybe even for good. Fans rejoiced.
The rest of the cuts were expected, for the most part: Dorn, Hairston, Koback, Kwenkeu, Lynch, McCloud, Nickerson, and both Smiths (T.J. and Tye).
The next piece of the puzzle? Monitor what the Vikings do with the newfound cap space from the Davis trade.
---
Dustin Baker is a political scientist who graduated from the University of Minnesota in 2007. Subscribe to his daily YouTube Channel, VikesNow. He hosts a podcast with Bryant McKinnie, which airs every Wednesday with Raun Sawh and Sally from Minneapolis. His Viking fandom dates back to 1996. Listed guilty pleasures: Peanut Butter Ice Cream, 'The Sopranos,' and The Doors (the band).
---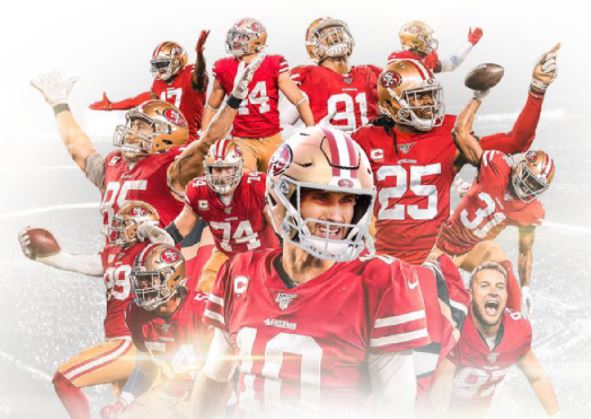 ---