3 Bold Predictions For Vikings vs. Cardinals  
Sep 19, 2021; Glendale, Arizona, USA; Arizona Cardinals quarterback Kyler Murray (1) runs the ball against Minnesota Vikings defensive end Danielle Hunter. Mandatory Credit: Billy Hardiman-USA TODAY Sports.
The Minnesota Vikings take on the Arizona Cardinals this Sunday at US Bank Stadium. It will be the 30th meeting between the two franchises, and the Vikings lead the series 17-12. For a Cardinals victory in Minnesota, you must go back to 1979 when the then St Louis Cardinals triumphed 27-7 at Metropolitan Stadium.
Minnesota is widely expected to continue that good run. However, it won't be an easy game, the Cardinals have enough talent to cause the Vikings problems. Another tight one-score game that goes down to the wire wouldn't surprise anyone.
Heading into the game, I will make 3 bold predictions for Vikings vs. Cardinals. They are as follows:
Adam Thielen Goes Over 100 Receiving Yards
There has been a lot of talk about Adam Thielen this season. Has he lost a step? At 32 years old, his career is on a downward trajectory, but there's still plenty of tread on the tires. Thielen makes everybody forget about trading for a wide receiver this week, as he goes over 100 receiving yards for the first time since Week 6 of the 2021 season.
I made this prediction in this weeks 3 Vikings players to watch, and I'm doubling down on it here. The Cardinals are struggling at cornerback, and their main guy, Byron Murphy Jr, is questionable with a back injury. In short, there won't be a better opportunity this season for Thielen to have a big game.
Kene Nwangwu Takes A Kick Return To The House
It has been a quiet year for the league's returners. Only Devin Duvernay of the Baltimore Ravens has scored a kick return touchdown this season. That came back in Week 2, and nobody has managed to take a punt return for a score.
At some point, that has to change, so why not this week? Why not the Vikings own Kene Nwangwu? He has the talent to do it, as he proved with two scores in his rookie season.
Special teams coordinator Matt Daniels has said there would be some changes to personnel and scheme in an attempt to get Nwangwu going in the kick return phase. His longest return so far this season is just 33 yards. My second bold prediction is that Nwangwu takes a kick return to the house. If you want a good omen, it was Week 8 last season that he scored his first kick return touchdown.
Vikings Honor Jared Allen With 7 Sacks
The Sunday marks Vikings legend Jared Allen's indication into the Vikings Ring of Honor. To commemorate Allen's entry in the Vikings Ring of Honor, the Vikings are giving away free mullet headbands to fans in attendance.
My third and final bold prediction for Vikings vs. Cardinals is the Vikings further commemorate Allen's induction with a seven-sack game. That would be a season-high one more than the six sacks last time out against Miami.
The Vikings defense came under fire for not getting enough pressure on opposing quarterbacks early in the season. However, it was a much-improved performance in Miami.
I predict the Vikings will continue that upward trend against a Cardinals offensive line – much like the Dolphins in Week 6 – that is riddled with injuries. Rodney Hudson (center) and Max Garcia (left guard) have been ruled out of the game, while DJ Humphries (left tackle) is questionable to play.
Danielle Hunter enjoyed himself in last year's game in Arizona, racking up three sacks. I predict he will enjoy himself again the day after his birthday (Saturday). Along with his teammate Za'Darius on the other side and some help from elsewhere, they will get to that seven sacks mark. The perfect way to celebrate Allen is with a display of what number 69 used to do best.
---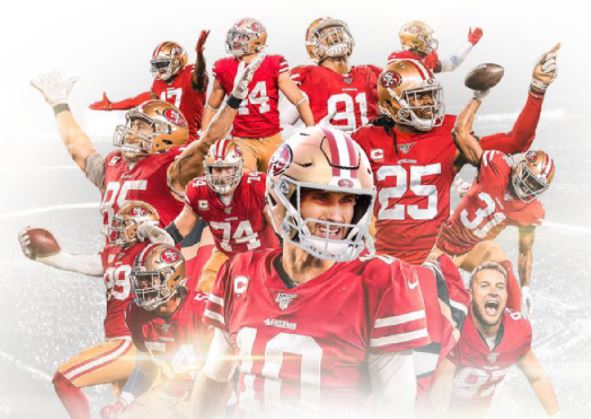 ---