5 Keys to the Vikings Success in 2023
Oct 17, 2021; Charlotte, North Carolina, USA; Minnesota Vikings wide receiver Justin Jefferson. Mandatory Credit: Jim Dedmon-USA TODAY Sports.
The Minnesota Vikings haven't repeated as division champions in 14 years.
The last time they accomplished the feat was 2008 into 2009.
5 Keys to the Vikings Success in 2023
They'll get another crack at the division this September, marking head coach Kevin O'Connell's second year on the job. Along the way, consider these five keys to the Vikings success in 2023, ranked in ascending order of importance (No. 1 = most important).
5. Handily Beat Some Teams
Minnesota hasn't defeated a team by 17 or more points since 2019. Yes, four years.
While there's nothing wrong with winning close game after close game, good football teams find a way to demolish a team or two — or three or four or five. The Vikings set an NFL record by tabulating an 11-0 record in one-score games last year — which is great — but the club should do both. That is — win close games but also step on some esophaguses.
Sooner or later, winning every squeaker as the expectation will backfire, kind of like Minnesota's playoff game in January.
4. Offensive Line Improvement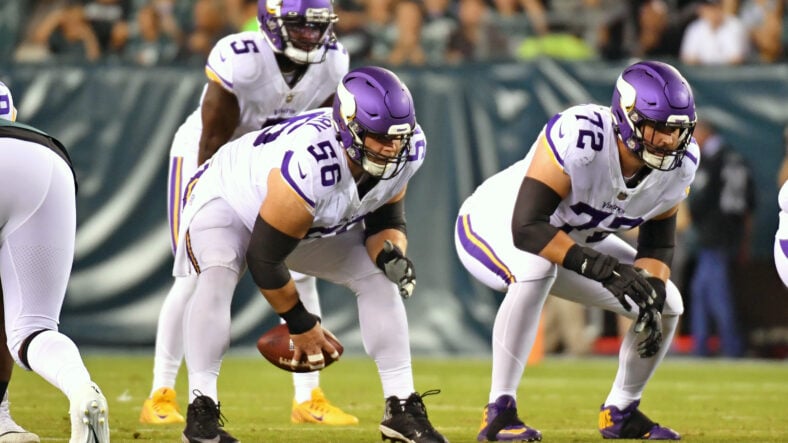 Most Vikings fans were stoked in 2022 because the offensive line didn't look utterly atrocious; it only looked a little atrocious some of the time.
Well, now it's time for the offense-first coach to sculpt a good-good offensive line and not one that is merely serviceable. The pathway, per the Vikings offseason actions, was returning the same fivesome from a year ago.
Christian Darrisaw, Ezra Cleveland, Garrett Bradbury, Ed Ingram, and Brian O'Neill must transform the team's trenches from decent to good.
3. Cousins Even Better in 2nd Year with KOC
Speaking of continuity, quarterback Kirk Cousins will have the same playcaller in back-to-back seasons since 2016. Offensive coordinators next to Cousins always seem to get promoted or move on, but that's null and void this go-round because O'Connell calls the plays.
Continuity Kirk could be a fun specimen, and if the Vikings want to win a Super Bowl for the first time ever, Cousins must ball out. No if, and, or buts about it.
2. Jefferson Being Jefferson
If something happened to Justin Jefferson, the franchise wouldn't roll over and die. But it would severely dampen any true Super Bowl aspirations.
The face of the Vikings franchise just turned 24 years old and should have even more dynamic theatrics to display in 2024 and beyond. It doesn't seem like he can get much better — go look at his stats from 2020 to 2022 — but now is the time when NFL playmakers typically turn on the gas as prime athletes.
Minnesota, like last year, will lean on Jefferson's dependability and superstardom.
1. At Least Average Defense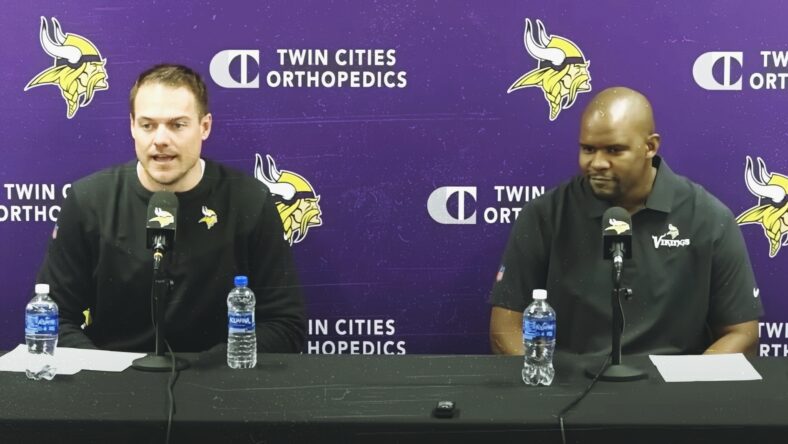 The Vikings finished 30th in points allowed and 31st in yards allowed a season ago. Usually, teams don't climb from near-worst to near-first in a single offseason. Therefore, Minnesota needs newcomer defensive coordinator Brian Flores to whisk the defense to respectability.
We already know the Vikings can win 13 games with a porous defense; imagine the ceiling with one that ranks near 16th or so in the NFL per points allowed or DVOA.
Like fans are used to asking of the offensive line, just don't be horrible on defense — like the New York Giants game that ended the 2022 season.
---
Dustin Baker is a political scientist who graduated from the University of Minnesota in 2007. Subscribe to his daily YouTube Channel, VikesNow. He hosts a podcast with Bryant McKinnie, which airs every Wednesday with Raun Sawh and Sal Spice. His Vikings obsession dates back to 1996. Listed guilty pleasures: Peanut Butter Ice Cream, 'The Sopranos,' Basset Hounds, and The Doors (the band).
All statistics provided by Pro Football Reference / Stathead; all contractual information provided by OverTheCap.com.