Vikings Seek to Reverse Recent Post-Bye Losing Trend + Week 7 Review
Minnesota Vikings linebacker Za'Darius Smith (55), sacks Miami Dolphins quarterback Teddy Bridgewater. © Bill Ingram / USA TODAY NETWORK.
Vikings Insider, The GM's View
Vikings Hall of Fame Coach Bud Grant had a great saying when it came to schedules, "It's not who you play but when you play them." 
Bud was, of course, referring to whether an upcoming opponent is playing well and still in playoff contention or whether they are a losing team struggling and trending downward. Also, are their key players healthy when you face them?
As the NFC North-leading Vikings come off their bye week, they host a 3-4 Arizona team coming off a 42-34 Thursday night win over New Orleans where the return from suspension of Pro Bowl receiver DeAndre Hopkins (10 catches for 103 yards vs. the Saints) was a big factor offensively. The Cardinals come to town off a 10-day break with their mini-bye, so like the Vikings, they've had extra time to heal up. And let's not forget the Cardinals were an 11-6 playoff team last season before the eventual champion Rams dominated them in a Wildcard game plus, their four losses this season have been to three division leaders in the Chiefs, Eagles, and Seahawks, along with another loss to the 3-3 Rams. 
The Vikings hit the road to Washington the following week, and the Commanders have won two straight before facing the Colts this Sunday, including a confidence-builder over the Packers last Sunday with Taylor Heinicke throwing two TD passes and appearing to be an improvement at quarterback over Carson Wentz. 
Then comes what is likely the toughest game on the schedule — at Buffalo against MVP favorite Josh Allen and the team that most analysts pick to represent the AFC in Super Bowl LVII. And 5-2 Dallas comes to U.S. Bank Stadium following the Bills game.
It's a challenging four-game stretch, but if the Vikings can split these games to reach 7-3, they'll hit a stretch with four of the next five games at home, which should give them a great opportunity to solidify their grasp on a playoff spot and wresting the NFC North title from the struggling Packers, who now sit tied with the Bears at 3-4.
The Vikings appear to be as healthy as any team in the NFL coming out of the bye, which is great news for Coach Kevin O'Connell. Since he was with the Rams last season, O'Connell doesn't have the bad memories of the Cardinals that Vikings players do, who were on the team that lost a 34-33 heartbreaker to Kyler Murray and Co. in Phoenix last season. Greg Joseph missed a 37-yard field goal at the buzzer in that contest.
In my team exec years, I always was concerned that our teams would be a bit rusty coming off the two-week break between games with the bye. It's been somewhat of an issue for the Vikings in recent years as they have lost three of the last four years in the game following the bye weekend, including a frustrating 20-16 defeat to the Cowboys last season on Halloween night when QB Cooper Rush was making his first career start in place of the injured Dak Prescott.
I'll preview the Vikings-Cardinals matchup on Friday. With the Packers at Buffalo and the Bears at Dallas on Sunday and both teams 10 ½ point underdogs, it seems like a great opportunity for the Vikings to increase their division lead to 3 ½ games with a home victory.
Around the NFL Observations:
1. It's been a wild, unpredictable season thus far. Who would've thought Tom Brady, Aaron Rodgers, and Russell Wilson would have losing records through Week 7? Or that the 6-1 Giants and 5-2 Jets would be the NFL's most surprising teams from a positive standpoint thus far after their dismal past several seasons? 
2. The two Bays — Green Bay and Tampa Bay — are in disarray and free falling with the Packers have lost three straight (to the Giants, Jets, and Commanders—teams who were a combined 15-36 last season). The Bucs fell to lowly Pittsburgh and Carolina in the past two weeks (and the Brady-led offense held to three points by the Panthers last Sunday). It's not too late for either the Packers or Bucs to become playoff-worthy, but they've got a lot of work to do to get there. 
3. The big story of the past week was the trade of Pro Bowl running back Christian McCaffrey by the Panthers to the 49ers. It didn't help San Francisco against the Chiefs as Patrick Mahomes shredded the banged-up 49ers D for 423 passing yards and 3 TDs in a 44-23 win. McCaffrey contributed 62 yards rushing and receiving after one practice with his new team, and he should be a big help if he can stay healthy. But Jimmy Garoppolo had a shaky game with a bad red zone pick, and he needs to step up his play if the talented but only 3-4 49ers are going to make a playoff run (and they have a big game at the Rams this Sunday). 
4. Who can figure teams like Chicago and New England? The Bears looked bad the previous week in a home loss to Washington, while the Pats had clobbered the Browns in Cleveland. But in the Monday nighter in Foxboro, QB Justin Fields played like a top 10 pick (which he was last year) as he threw for 179 yards and ran for 82 yards while the Bears defense smothered the Pats with four forced turnovers, and Chicago won easily (33-14). 
The Patriots will try to rebound at the Jets this Sunday, and the Jets have now lost two top players for the season to major injuries — their excellent rookie running back Breece Hall and a fine guard in Alijah Vera-Tucker. That doesn't bode well for the Jets over the rest of the season. 
5. The aforementioned Giants don't have a receiver with 200 yards over seven games, but they rode 100-yard plus rushing performances from QB Daniel Jones and resurgent running back Saquon Barkley to a come-from-behind 23-17 victory in Jacksonville. This was a game where the then 5-1 Giants were three-point underdogs to the then 2-4 Jags. I don't bet on sports, but I thought that was an absurd point spread going into that game (kind of like the Minnesota Gophers being six-point favorites a couple of weeks ago against Illinois when the Illini had beaten Minnesota last season, was off to a strong start in 2022 and the game was at Illinois).  
---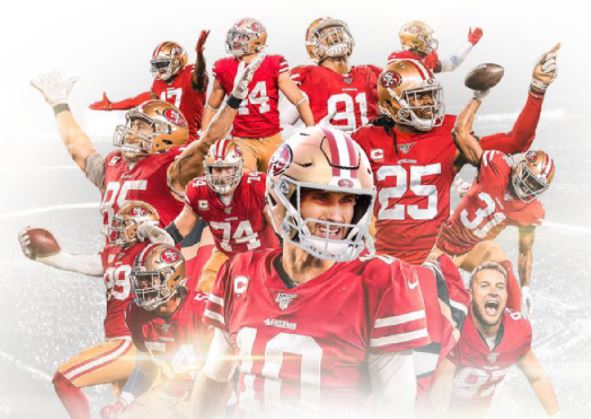 ---
Jeff Diamond is a former Vikings GM, former Tennessee Titans President and was selected NFL Executive of the Year after the Vikings' 15-1 season in 1998. He now works for the NFL agent group IFA based in Minneapolis and does other sports consulting and media work along with college/corporate speaking. Follow him and direct message him on Twitter– @jeffdiamondnfl