Rick Spielman's "Biggest Regret" Is Exactly What You'd Think
Jul 28, 2018; Eagan, MN, USA; Minnesota Vikings general manager Rick Spielman. Mandatory Credit: Brad Rempel-USA TODAY Sports.
The Minnesota Vikings won four division titles and reached two NFC Championships on Rick Spielman's watch while maintaining an otherwise even-steven win-loss standing in the NFL.
Spielman joined the franchise in 2006 at the dawn of the Brad Childress era and would add future Hall of Famer Adrian Peterson one year later. After that, Spielman and Co. lured Brett Favre to the Vikings for two years, opting for defensive brands of football thereafter with Leslie Frazier and Mike Zimmer.
Minnesota moved on from Spielman and head coach Mike Zimmer after the 2021 season, following back-to-back losing seasons in years billed as "all-in" for the Super Bowl. Spielman later interviewed for the Pittsburgh Steelers general manager job and eventually nestled in as an analyst at The 33rd Team this offseason.
He's been vocal since departing the Vikings, posting videos to social media, writing NFL analysis, and sometimes offering retrospective thoughts about the Vikings. Spielman even joined Twitter in July after a flurry of engagement on TikTok.
And one of his opening remarks on the new Twitter account involved his biggest regret as a general manager of the Vikings — letting Daniel Carlson go prematurely.
Spielman said on Tuesday, "The player that I regret cutting the most was Daniel Carlson, who we drafted in 2018 in the 5th Round."
"He had a great career since we've cut him, and he will continue to have a great career and may go down as one of the best kickers in NFL history. That I do regret," Spielman elaborated.
And the ex-executive is correct. Carlson, after finding his footing in Las Vegas, has absolutely flourished — into one of the best kickers in NFL history (to date in his young career).
Here's the full Spielman video:
Carlson has led the NFL in scoring in 2020 and 2021, respectively, and was voted 2nd-Team All-Pro in 2021 behind Justin Tucker on the 1st Team. The Raiders kicker is on track to total stardom, evidenced by an ESPN statistic posted earlier this month.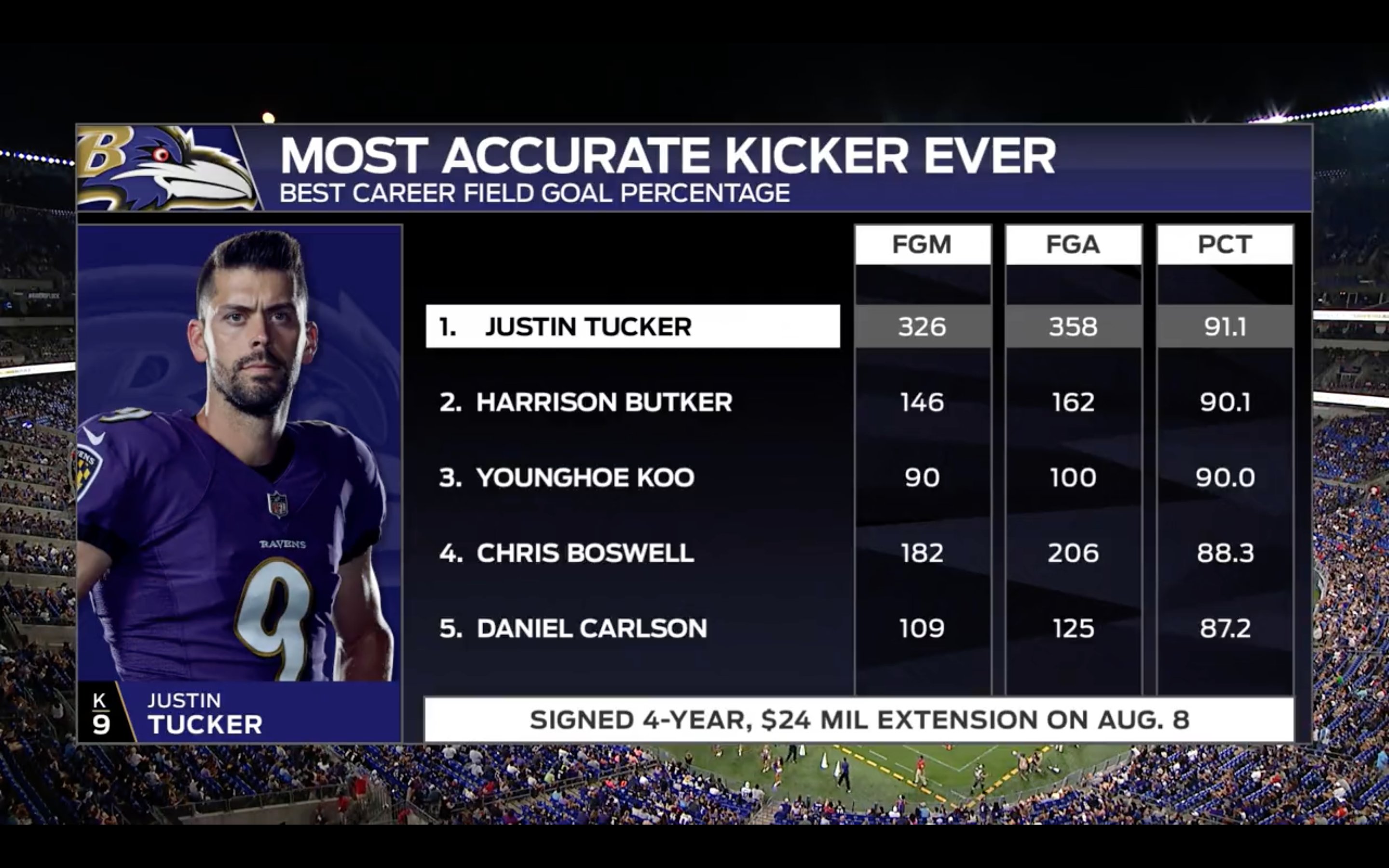 Spielman drafted Carlson in 2018 to fix the Vikings kicking woes once and for all. As a rookie, though, Carlson was terrible through his first two career games, causing the Vikings to release him after a Week 2 contest at the Green Bay Packers. The game resulted in a tie, and it alone would later disqualify the Vikings from a 2018 postseason trip.
The Raiders signed Carlson five weeks later, welcoming a kicker who seems headed toward a Hall-of-Fame resume — probably why Spielman has filed the transaction in the "regret" cabinet.
Too, the comments from Spielman are interesting as most Vikings enthusiasts believed Mike Zimmer was the culprit for releasing Carlson. Via Spielman's Twitter musings, however, it was either a joint decision or ultimately Spielman's. Because — why else would he own up to it as a misgiving?
The Vikings encountered other head-scratching moves with Spielman in charge, like a curious trade for Chris Herndon in 2021 or the Kaare Vedvick move from 2019. But it's Carlson's oversoon departure that Spielman laments the most.
---
Dustin Baker is a political scientist who graduated from the University of Minnesota in 2007. Subscribe to his daily YouTube Channel, VikesNow. He hosts a podcast with Bryant McKinnie, which airs every Wednesday with Raun Sawh and Sally from Minneapolis. His Viking fandom dates back to 1996. Listed guilty pleasures: Peanut Butter Ice Cream, 'The Sopranos,' and The Doors (the band).