Xavier Rhodes May Join Super Bowl Contender
Sep 29, 2019; Chicago, IL, USA; Minnesota Vikings cornerback Xavier Rhodes. Mandatory Credit: Quinn Harris-USA TODAY Sports..
Former Minnesota Vikings cornerback Xavier Rhodes never latched onto a new team during 2022's free agency period, but that could change this week.
Rhodes will meet with the Buffalo Bills on Tuesday, according to Mike Garafolo of NFL Network.
A member of the Vikings for seven years, Rhodes last played for the Indianapolis Colts. He started 13 games for Indianapolis in 2021, logging a 97.0 passer-rating-against.
The Vikings drafted Rhodes in 2013, and he turned into a homerun choice. At the peak of his power, particularly in 2016 and 2017, Rhodes was a shutdown cornerback, reaching three Pro Bowls and earning one 1st-Team All-Pro honor. Rhodes was a staple of the Vikings secondary, especially during the reign of former head coach Mike Zimmer's nearly impeccable defense.
But Rhodes encountered a performance-related decline around the 2019 campaign. He was either injured or lost a step, as his drop-off was visible. He was not a priority for ex-GM general manager Rick Spielman to re-sign in 2020, mainly because of Minnesota's salary cap crunch. Along with Linval Joseph, Everson Griffen, and Trae Waynes, the Vikings experienced a mass defensive exodus of free agents after the 2019 season, and the group never recovered.
Rhodes could sign on the dotted line in Buffalo out of sheer necessity for Sean McDermott's team. Defensive back injuries have rippled through the Bills locker room early in 2022, including players like Christian Benford (CB), Micah Hyde (S), Dane Jackson (CB), Jordan Poyer (S), and Tre'Davious White (CB). In that regard, Rhodes could help stop the bleeding.
Here's Rhodes' Pro Football Focus resume through nine seasons:
2013: 64.6
2014: 68.8
2015: 61.4
2016: 73.8
2017: 74.7
2018: 58.2
2019: 46.4
2020: 76.3
2021: 61.8
The Bills employ three other Vikings, too — Zach Davidson (TE), Stefon Diggs (WR), and Case Keenum (QB). Dalvin Cook's brother, James, is also on Buffalo's roster.
Through three weeks, the Bills rank first in the NFL per passing rating allowed, second in defensive EPA/Play, and sixth in passing yards allowed. Buffalo lost to Miami in Week 3, 21-19.
---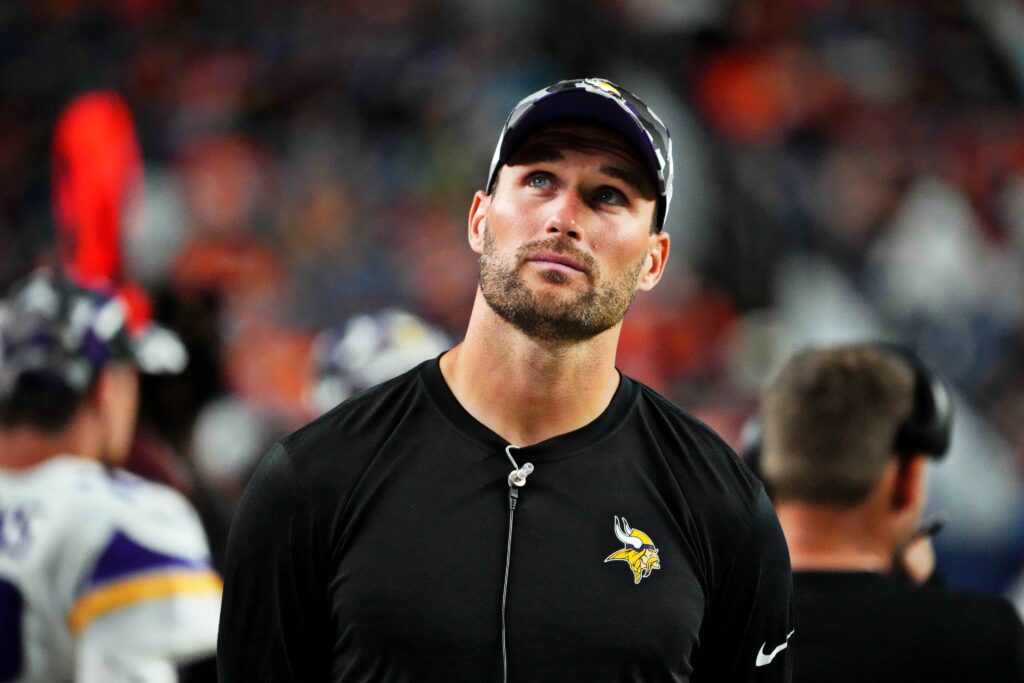 Dustin Baker is a political scientist who graduated from the University of Minnesota in 2007. Subscribe to his daily YouTube Channel, VikesNow. He hosts a podcast with Bryant McKinnie, which airs every Wednesday with Raun Sawh and Sally from Minneapolis. His Viking fandom dates back to 1996. Listed guilty pleasures: Peanut Butter Ice Cream, 'The Sopranos,' and The Doors (the band).