Lewis Cine Pitched a Shutout vs. Lions. And Not in a Good Way.
Aug 20, 2022; Minneapolis, Minnesota, USA; Minnesota Vikings safety Lewis Cine (6) warms up before the game against the San Francisco 49ers at U.S. Bank Stadium. Mandatory Credit: Jeffrey Becker-USA TODAY Sports.
With Harrison Smith absent from the Minnesota Vikings Week 3 tryst with the Detroit Lions due to concussion protocol, rookie safety Lewis Cine and veteran Josh Metellus were supposed to split snaps at strong safety.
But that didn't happen.
Instead, Metellus played cover to cover, joining fellow defenders Camryn Bynum, Cameron Dantzler, Eric Kendricks, and Patrick Peterson as the only Vikings to play all snaps on defense. In that regard, Cine was a healthy scratch on defense.
Like the Week 2 loss at the Philadelphia Eagles, Cine played on special teams versus the Lions, tallying 15 plays with that group — the same number he produced in Philadelphia. But he pitched the shutout on defense. And Metellus isn't known as an insurmountable player on the depth chart, furthering the Cine mystery on defense.
Why is this concerning? Simple — Cine is a 1st-Round pick selected by Minnesota from the University of Georgia in April. The Vikings traded back 20 spots to draft Cine while stockpiling more draft capital which led to the additions of Cine, Andrew Booth (CB), Ed Ingram (OL), and Brian Asamoah (LB).
Free safety Camryn Bynum did enough in training camp and preseason to keep Cine at bay for a starting job — a somewhat understandable occurrence as Bynum performed well as a rookie in 2021. Yet, with Smith out of Sunday's game, Cine reasonably could've played on defense. Splitting snaps felt like a sensible mindset.
Apparently, though, Cine isn't ready for the field on defense — or Minnesota suddenly loves Metellus more than advertised. Cine has a long way to go in his NFL career for on-the-field opportunities, but his opening salvo probably should've happened against the scrappy Lions.
No cigar.
Cine's non-involvement doesn't spell doomsday for the Vikings, but it should raise eyebrows. He's not on the injury report. Metellus isn't Troy Polamalu. And Cine isn't some 5th-Rounder that everyone pegs as a sleeper type. It's also telling that Minnesota's defense isn't a deadly-good unit, operating as a finely-oiled machine without Cine. In fact, the defense is suspect, surrendering chunk plays to opposing offenses but finding ways to clamp down when it matters. The Vikings 2022 defense, through three games, is the kind of group of which Cine should see some action — learning, growing, jelling on the fly.
The man evidently isn't ready. Most 1st-Rounders are, especially when the man whose job he's eventually slated to take is injured.
---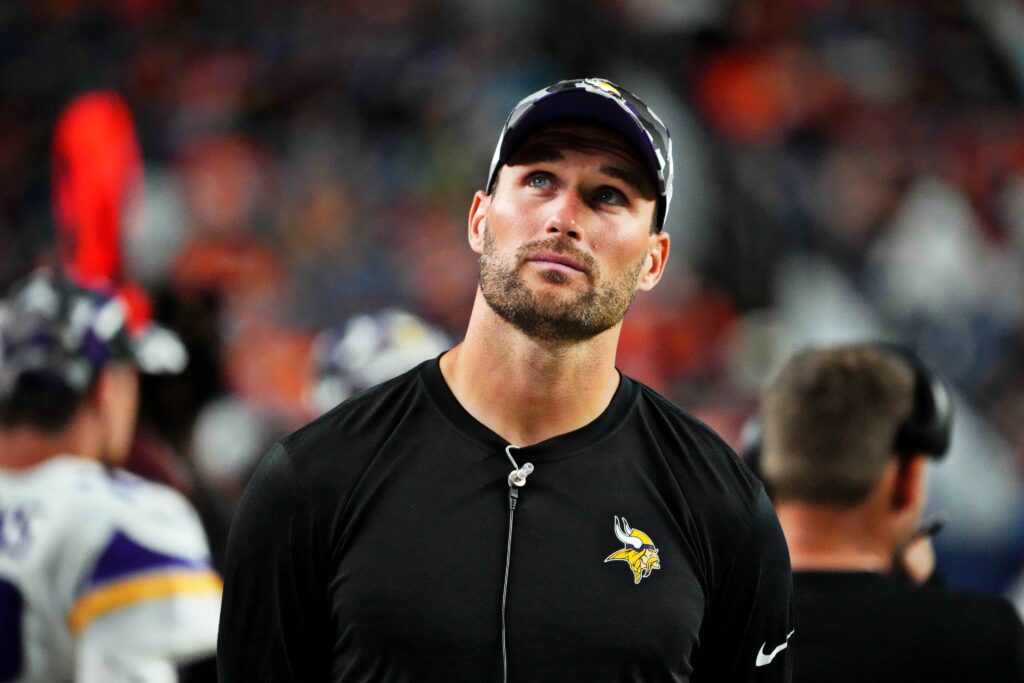 Dustin Baker is a political scientist who graduated from the University of Minnesota in 2007. Subscribe to his daily YouTube Channel, VikesNow. He hosts a podcast with Bryant McKinnie, which airs every Wednesday with Raun Sawh and Sally from Minneapolis. His Viking fandom dates back to 1996. Listed guilty pleasures: Peanut Butter Ice Cream, 'The Sopranos,' and The Doors (the band).