Vikings Fans Receive Dubious 'Honor' for 2022 NFL Draft
Vikings Fan
Remember the whirlwind of controversy on nights one and two of the 2022 NFL Draft on behalf of Minnesota Vikings fans?
It was real.
According to PickWise.com, a website offering free sportsbetting analysis, the Vikings fanbase was the "most negative" on social media about the team's draft performance. PickWise collected tweets about all team's draft picks and trades, analyzed the data, and decided Minnesota's fans were the unhappiest.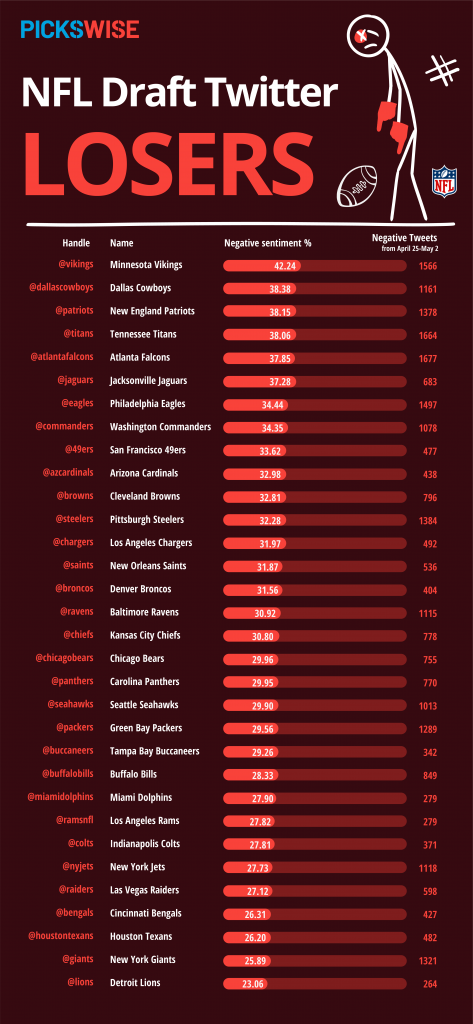 This is not surprising, especially for any social media user in the Vikings digital orbit. Fan seethed at new general manager Kwesi Adofo-Mensah's willingness to trade with division opponents.
During the 1st Round, Adofo-Mensah sent his 12th and 46th overall picks to the Detroit Lions for their 32nd, 34th, and 66th overall picks.
Less than 24 hours later, the new boss did business with the Packers, too, which is a cardinal sin for some Vikings enthusiasts. He gave Green Bay the 34th pick for their 53rd and 59th selections.
In the end, the Lions and Packers drafted these players with the picks:
Jameson Williams (DET)
Josh Paschal (DET)
Christian Watson (GB)
And the Vikings welcomed these men from the trade:
Lewis Cine (S)
Andrew Booth (CB)
Ed Ingram (OL)
Brian Asamoah (LB)
Esezi Otomewo (EDGE)
Ty Chandler (RB)
Still, even after learning the trade spoils, some fans fumed at the Vikings for doing business with the enemy. Those folks just assume Williams and Watson will be Pro Bowlers before they even step onto a football field.
Overall, the resentment was so pronounced that it evidently tipped PickWise's Richter scale.
Interestingly, via the same study, Lions fans were the happiest with their draft and trade haul(s).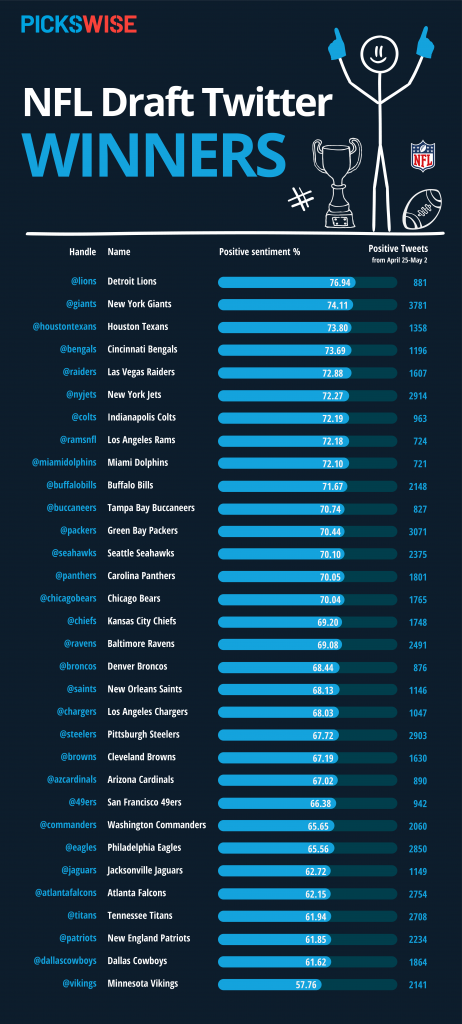 If a verdict is not reached by fans on who won the trades or the draft, well, the football games begin this September for a clearer picture.
---
Dustin Baker is a political scientist who graduated from the University of Minnesota in 2007. Subscribe to his daily YouTube Channel, VikesNow. He hosts a podcast with Bryant McKinnie, which airs every Wednesday with Raun Sawh and Sally from Minneapolis. His Viking fandom dates back to 1996. Listed guilty pleasures: Peanut Butter Ice Cream, 'The Sopranos,' and The Doors (the band).