Vikings-Chiefs Trade Theory Is a Pretty Massive One
Ihmir Smith-Marsette
The Kansas City Chiefs hold the 29th and 30th overall picks in the 2022 NFL Draft, an extra gift from the Tyreek Hill trade to the Miami Dolphins.
A couple of weeks ago, VikingsTerritory explained how a trade with the Minnesota Vikings might make sense, coupling the 29th and 30th choices from the Chiefs — for Minnesota's 12th overall selection. Then, the Chiefs would select a dazzling playmaker with the 12th pick, while the Vikings fortify the roster with two 1st-Rounders.
But now, other theories are trickling out about a possible Vikings-Chiefs swap. Charles Goldman, the managing editor for ChiefsWire, mentioned a more plentiful deal for the two ballclubs.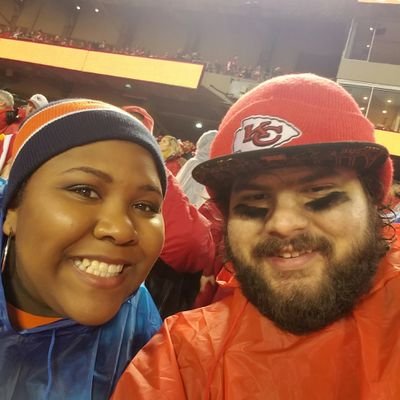 Here's the idea: The Chiefs would receive this from the Vikings:
the 12th overall pick in the 1st Round
Minnesota, in return, would accept these picks from Kansas City:
1st-Round pick (#29)
2nd-Round Pick (#62)
3rd-Round Pick (#94)
4th-Round Pick (#135)
And the official tweet from Goldman:
The yay-or-nay on this trade theory for the Vikings boils down to quality vs. quantity debate. Is it smarter for new general manager Kwesi Adofo-Mensah to take a big swing with three extra picks via the Chiefs vault — or find one single stud at #12? The answer is in the eye of the beholder.
The Vikings indeed need to bolster roster depth. Like the 2021 depth chart, Minnesota possesses many "big names" for starters, leaving bench production to the "hope" of developmental youngsters. And last year, the plan didn't work out very well.
Yet, adding four men for the price of one is rather tantalizing, especially if Adofo-Mensah believes his drafting wherewithal is superior to others.
Incidentally, the Vikings would earn back a 4th-Round pick in this month's draft. The New York Jets own the pick after the ill-fated Chris Herndon trade last summer. Former bossman Rick Spielman sent the pick to the Big Apple for a TE2 who performed underwhelmingly and was seldom used.
Like most trade theories, this one is unlikely to actually materialize, but it does uplift the full power of what a trade package might entail. Why? Because the 12th pick is coveted draft capital, particularly for a team like the Chiefs needing more playmakers — or the Pittsburgh Steelers, a franchise presumably seeking a quarterback of the future.
The Vikings 12th pick for a late-round 1st, 2nd, 3rd, and 4th. Would you do it?
---
Dustin Baker is a political scientist who graduated from the University of Minnesota in 2007. Subscribe to his daily YouTube Channel, VikesNow. He hosts a podcast with Bryant McKinnie, which airs every Wednesday with Raun Sawh and Sally from Minneapolis. His Viking fandom dates back to 1996. Listed guilty pleasures: Peanut Butter Ice Cream, 'The Sopranos,' and The Doors (the band).