The 5 Big Moments of the Vikings Offseason to Date
Business really picked for the Minnesota Vikings offseason this week, as the team hopes to stave off regression fears in 2023. Minnesota finished 13-4 in 2022 with an underwater point differential, the first team in NFL history to win 13 games while opponents collectively outscored the team.
The 5 Big Moments of the Vikings Offseason to Date
The offseason is just getting started, but here's how we got here — the five impactful moments of the Vikings offseason through March 10th.
1. Ed Donatell Fired
The Vikings finished 27th in the NFL via defensive DVOA in 2022, 30th in points scored, and 31st in yards allowed. It's a miracle they won 13 games.
Head coach Kevin O'Connell wasn't satisfied with mostly trashy and timid defense, so he did something about it. Four days after the Vikings lost at home to the New York Giants in the playoffs, he parted ways with defensive coordinator Ed Donatell.
Minnesota's bend-don't-break mantra died with one offseason decision.
2. Brian Flores Hired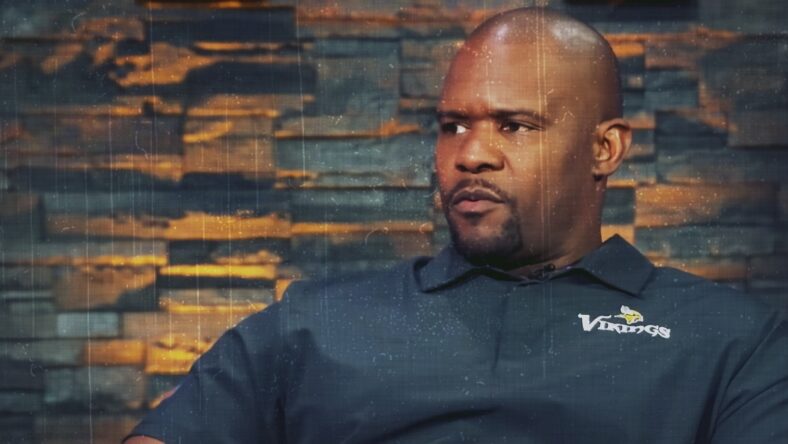 Insert the anthesis of bend-don't-break. His name is Brian Flores.
Yes, he's the same guy who coached the Miami Dolphins back to respectability, with a pitstop in Pittsburgh along the way. Now he'll skipper a Vikings defense needing a facelift from blandness and relative ineptitude.
Flores preached aggression at his introductory press conference, meaning the team's defense should look like a total renovation in September.
3. Eric Kendricks Released
This is when the tissue box came out.
The Vikings saved $9.5 million in cap funds by releasing Kendricks, who had been a part of the organization for eight years. He, Anthony Barr, and Harrison Smith defined the fearsome Mike Zimmer defense.
He'll play elsewhere in 2023, though, as Minnesota said sayonara to UCLA alumnus on March 6th. The Kendricks cut wasn't unexpected but was an emotional dagger for some.
4. Za'Darius Smith Wants Out
All of that delectable mojo Smith showcased when arriving in Minnesota one year ago apparently vanished.
Seemingly out of nowhere on March 9th, Smith tweeted, "I just want to say 'Thank you!' to Skol Nation for an amazing season & experience! Thank you to all of my Teammates, Coaches & the entire Minnesota Vikings Organization! 💜."
NFL Network's Ian Rapoport retweeted Smith's goodbye declaration and provided context, "Vikings Pro Bowl pass-rusher Za'Darius Smith informed the team that he wants to be released, I'm told. The team has no plans to do that. The situation remains unresolved."
This ordeal is ongoing and is one of the first notable examples of player disgruntlement under the Kwesi Adofo-Mensah and Kevin O'Connell regime.
5. Adam Thielen Released
Another release expected by many Vikings fans, folkloric wideout Adam Thielen was let go Friday, March 10th. Thielen joined the Vikings in 2013, and his story has been broadcast around the planet — deservedly so.
Minnesota needs a WR2 in 2023 if it doesn't fancy promoting K.J. Osborn or Jalen Nailor. The club can use free agency next week or the NFL draft in seven weeks for the task.
Thielen could join a team like the Kansas City Chiefs, Buffalo Bills, Cleveland Browns, or whichever team Aaron Rodgers picks, among other possibilities.
---
Dustin Baker is a political scientist who graduated from the University of Minnesota in 2007. Subscribe to his daily YouTube Channel, VikesNow. He hosts a podcast with Bryant McKinnie, which airs every Wednesday with Raun Sawh and Sal Spice. His Vikings obsession dates back to 1996. Listed guilty pleasures: Peanut Butter Ice Cream, 'The Sopranos,' and The Doors (the band).
All statistics provided by Pro Football Reference / Stathead; all contractual information provided by OverTheCap.com.