5 Reasons for Vikings Fans to Be Optimistic Heading into 2023
Oct 30, 2022; Minneapolis, Minnesota, USA; Minnesota Vikings wide receiver Justin Jefferson. Mandatory Credit: Brad Rempel-USA TODAY Sports.
The Minnesota Vikings will report back for training camp in a little over three weeks. Things will ramp up as we head towards preseason and the opening game against the Tampa Bay Buccaneers at US Bank Stadium. Expectations for the 2023 incarnation of the Minnesota Vikings appear to be mixed.
5 Reasons for Vikings Fans to Be Optimistic Heading into 2023
So, here are five reasons for Vikings fans to be optimistic heading into the 2023 season.
1. Kirk Cousins with Same Playcaller
During five seasons in Minnesota, quarterback Kirk Cousins has started five seasons with five different play-callers. During Mike Zimmer's tenure as head coach, there were four different offensive coordinators. There was a revolving door in Minnesota, beginning with John DeFilippo, then Kevin Stefanski, Gary Kubiak, and Klint Kubiak.
The appointment of Kevin O'Connell as head coach and offensive play-caller should mean the Vikings and Cousins finally get some continuity. Rather than playing catch-up, the Vikings can build on what they started last year with their offensive scheme. The NFL is a league determined by the finest details, so this is a definite advantage for the Vikings and leaves no excuse for Cousins not to have his best season to date.
2. Justin Jefferson Is a Superstar
Whenever Justin Jefferson is on the field, the Vikings have a chance. Nothing illustrated that better than the Week 9 win over the Buffalo Bills last season. A game on the road the Vikings weren't expected to win. It seemed over as Cousins sent the ball in Jefferson's general direction with the game on the line. Hoping for the best on 4th and 18, Jefferson needed to produce something special. He did. The Vikings went on to win the game.
Few players can take over a game like Jefferson already can after just three seasons in the league. He can't win games regularly alone; the supporting cast will have to play their part in an ultimately successful season. However, he can win you games you wouldn't with a lesser man at WR1.
3. Brian Flores
The most important move made in Minnesota this offseason was the appointment of Brian Flores as defensive coordinator. The problems that needed fixing on the Vikings defense were vast, even if the Vikings had the resources to make a couple of big-money moves in free agency. I don't think that would have been enough. The best path to immediate improvement was through coaching.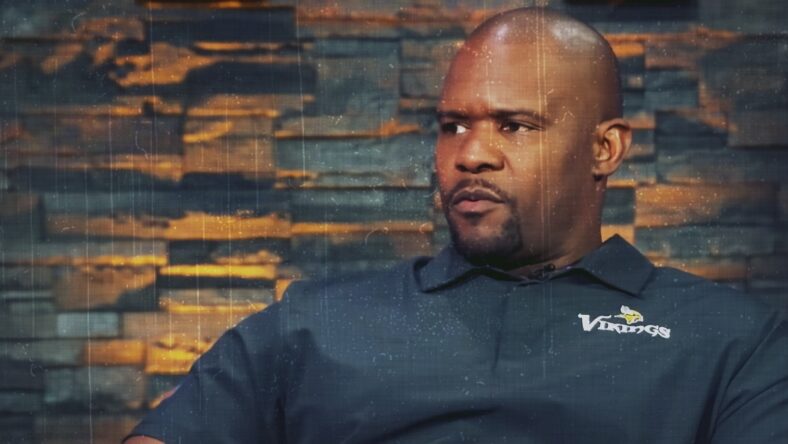 Going out and getting one of the best defensive coaches was precisely what the Vikings needed to do. Flores has a reputation for improving young players and improving them. The Vikings roster is full of promising young talent that needs to be nurtured. Don't expect the Vikings to have a top-five defense this year; that would be unrealistic, but if they can improve to the middle of the pack, that would be a step in the right direction.
4. Vikings HC 2nd-Year record
For those of a superstitious disposition, Year 2 has historically been a good one for Vikings head coaches. Norm Van Broklin, in the Vikings second every season, is the only one ever to have a losing record, while Brad Childress is the only other one not to finish with a winning record. It bodes well for coach O'Connell.
5. Team Still Going Under the Radar
Despite a 13-win season, the Vikings are still going under the radar and aren't fancied to make serious noise this season by most. Usually, expectations would be much higher following a season with that many wins; of course, there are genuine reasons for people to doubt the Vikings. All those close wins, the defense being terrible last year, and the loss of some big-name players, to name a few. The Detroit Lions are many people's favorites to win the NFC North, putting pressure on the Michigan team.
Minnesota needs to play with the same togetherness and chip on its shoulder that brought about last year's unexpected successes. Belief in each other is essential, and if they can get on a roll again, that belief will soon spread across the fan base.
---