The Most Important Offseason Move According to Vikings Fans
Jan 15, 2023; Minneapolis, Minnesota, USA; Minnesota Vikings fans look on before a wild card game against the New York Giants at U.S. Bank Stadium. Mandatory Credit: Jeffrey Becker-USA TODAY Sports
After the Minnesota Vikings lost to the New York Giants at home in the Wildcard Round of the 2022 postseason, change was afoot, particularly on the defensive side of the ball, as the club was thoroughly exposed by an underwhelming Giants offense.
Ed Donatell was let go four days later, and the Vikings offseason was formally underway.
The Most Important Offseason Move According to Vikings Fans
Since that January day, Minnesota has undergone significant change, including the departures of longtime veterans like Adam Thielen, Eric Kendricks, Dalvin Tomlinson, and Patrick Peterson. And to put a bow on the first portion of the season, VikingsTerritory polled fans about the most important moment thus far.
Their answer was somewhat resounding — the hire of Brian Flores as defensive coordinator.
We provided four options for the purple masses, and Flores' grabbed over half the vote at 50.9%.
The poll surveyed 1,109 people and was unscientific.
Flores spent 11 seasons in the Bill Belichick system with the Patriots before jumping to the big job in Miami, where he stayed for three seasons and totally revamped the Dolphins defense. Flores was fired by Miami about 15 months ago, who apparently wanted to be done with Flores and move on to an offense-first head coach in Mike McDaniel. The termination was odd because Flores had restored the Dolphins to respectability, were trending in the right direction, and even beat the New England Patriots in the final game of 2021.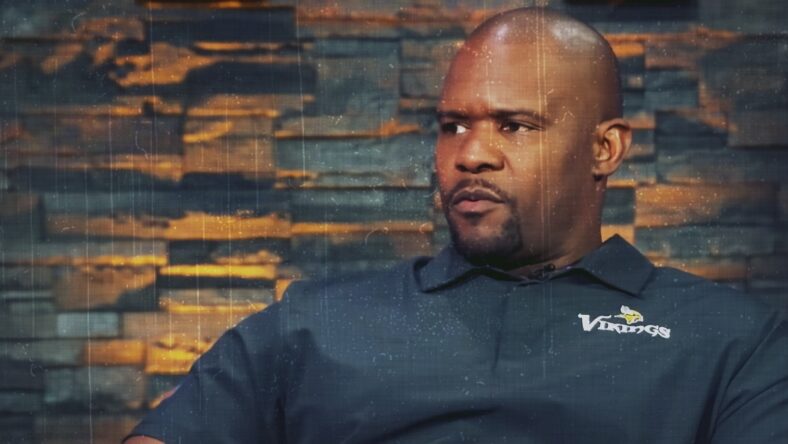 Flores will be tasked with rectifying a Minnesota defense that ranked 30th in points allowed last year and 31st in yards allowed. He'll hope to recapture this rag-to-riches tale in Minnesota:
Brian Flores,
as Miami HC,
Defense NFL Ranking:
DVOA —
2019 = 32nd
2020 = 11th
2021 = 10th
EPA/Play —
2019 = 32nd
2020 = 7th
2021 = 8th
The Vikings have one year — maybe two — to shoot for the stars with Flores. He should be a head coach in the NFL right now, probably with the Dolphins, but they had other [possibly nefarious] plans. NFL analyst and writer Aaron Wilson tweeted in January, one day after the Flores hire, "On new Vikings defensive coordinator Brian Flores withdrawing from Cardinals head coaching search, several league sources emphasized how many potential head coaching jobs will be open in 2024 and was a consideration for former Dolphins head coach."
The Vikings finished 13-4 under first-year head coach Kevin O'Connell in 2022, and replicating 13 wins is tricky for any team not employing a Patrick Mahomes-type QB1, so the Vikings face an uphill battle regardless. But hiring Flores and his acumen for seemingly guaranteed results perhaps hedges the bet to tally an 11-6 or 12-5 record. Without Flores and if the Vikings took a flyer on a first-time defensive coordinator, the national court of public opinion would peg Minnesota for assured regression.
For the poll, the "third-place finisher" is a massive development, too. Kirk Cousins could've been extended this offseason by a year or two, but Minnesota appeared to decline. That should signal a rookie quarterback — whether from the 2023 or 2024 NFL Draft — is on the horizon.
Dustin Baker is a political scientist who graduated from the University of Minnesota in 2007. Subscribe to his daily YouTube Channel, VikesNow. He hosts a podcast with Bryant McKinnie, which airs every Wednesday with Raun Sawh and Sal Spice. His Vikings obsession dates back to 1996. Listed guilty pleasures: Peanut Butter Ice Cream, 'The Sopranos,' and The Doors (the band).
All statistics provided by Pro Football Reference / Stathead; all contractual information provided by OverTheCap.com.