Where the Vikings Must Improve in 2023
Jul 28, 2022; Minneapolis, MN, USA; Minnesota Vikings running back Alexander Mattison (2) during training camp at TCO Performance Center. Mandatory Credit: Matt Krohn-USA TODAY Sports.
The Minnesota Vikings added eight new veterans during the 2023 offseason, a batch headlined by EDGE rusher Marcus Davenport from the New Orleans Saints and cornerback Byron Murphy of the Arizona Cardinals.
Meanwhile, 10 players exited the backdoor via release, waiver, or trade, including big names like Adam Thielen (Panthers), Eric Kendricks (Chargers), Dalvin Tomlinson (Browns), Patrick Peterson (Steelers), and Za'Darius Smith (trade — Browns), among others.
Where the Vikings Must Improve in 2023
General manager Kwesi Adofo-Mensah is effectuating his competitive rebuild philosophy in the flesh, shedding bloated contracts belonging to aging veterans, welcoming affordable and youthful defensive contributors, and refusing to extend Kirk Cousins' contract, at least for now, beyond 2023.
On offense, Minnesota became richer in the NFL draft, selecting Jordan Addison, a wide receiver, with its 1st-Round pick, while re-committing to the run with moves like welcoming Oliver, a run-blocking tight end, and re-upping fullback C.J. Ham. The Vikings also drafted UAB's DeWayne McBride, a bruiser-like running back.
Here's how the 2022 offense shook out by the numbers, and naturally, the rankings below 16th or so demand improvement. These are the great and good offense numbers:
And the naughty parts on offense:
Then, on defense, well, that's a different enchilada. The Vikings were inefficient on defense last year, only stiffening late in 4th Quarter of games. That tendency would generally be exalted but instead grew tiresome as the season progressed. Fans often wondered, "Why can't they play like this all game?"
Still, these were the positive facets of defense: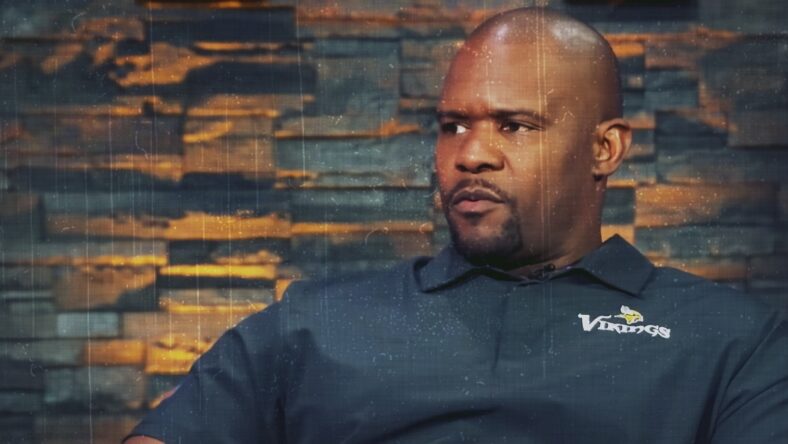 The next chapter below is dreadful. But it doesn't have to be that way anymore. Minnesota cut ties with 2022 defensive coordinator Ed Donatell four days after losing the playoffs and hired Brian Flores in February. Here's what Flores must fix:
Most believe Minnesota can again contend for the NFC North if the Vikings nudge an assortment of these defensive metrics 'to the middle' of the league's pecking order.
If it does not, the schedule is unfriendly, containing games against the Kansas City Chiefs, Philadelphia Eagles, Cincinnati Bengals, and San Francisco 49ers, for example, and the road will get bumpy.
The Vikings offense performed admirably in 2022 and boasts for-the-most-part continuity heading into 2023. The ginormous offseason question remains — can Flores fix the defense on the fly?
---
Dustin Baker is a political scientist who graduated from the University of Minnesota in 2007. Subscribe to his daily YouTube Channel, VikesNow. He hosts a podcast with Bryant McKinnie, which airs every Wednesday with Raun Sawh and Sal Spice. His Vikings obsession dates back to 1996. Listed guilty pleasures: Peanut Butter Ice Cream, 'The Sopranos,' Basset Hounds, and The Doors (the band).A
ll statistics provided by Pro Football Reference / Stathead; all contractual information provided by OverTheCap.com.