Vikings Building a New Safety Group
Sep 19, 2021; Glendale, Arizona, USA; Minnesota Vikings safety Josh Metellus (44) prior to the game against the Arizona Cardinals at State Farm Stadium. Mandatory Credit: Billy Hardiman-USA TODAY Sports.
For years, the Minnesota Vikings have employed one of the NFL's best safeties in the form of Harrison Smith. Drafted in the first round of the 2012 NFL Draft, Smith has played all 159 games of his professional career in Minnesota. As he trends towards retirement, the Vikings are establishing a new safety group.
Vikings Building a New Safety Group
This offseason, there was a point at which it was uncertain if the Minnesota Vikings would employ Harrison Smith as a starting safety for the 2023 season. Despite another productive year and missing a couple of contests, Smith contemplated whether he had reached the point where he wanted to hang up his cleats. Smith signed a four-year deal in 2021 but is now 34 years old and approaching the end of the line.
Minnesota has been looking to build the safety position around Smith for years, and they have invested significant resources over the past few seasons. That again rang true on Thursday when the Vikings announced a contract extension for Josh Metellus. Extended through the 2025 season, general manager Kwesi Adofo-Mensah continues building out the position's future.
A year ago, the Vikings added on defense when they took safety Lewis Cine with their first-round draft pick. Although he went down with a season-ending injury early in the year, Cine was viewed as a talent who could play alongside Smith and learn from the future Hall of Famer. 
Heading into Week 1, the Vikings have Smith listed atop the depth chart as a starter, and Cam Bynum is paired with him. The recently extended Metellus is set to back Smith up, and Cine will filter in plenty with Bynum. On top of that foursome, the Vikings also added rookie Jay Ward out of LSU with a fourth-round pick in this April's draft.
Kevin O'Connell and Adofo-Mensah are both innately aware that Smith's time in the NFL is coming to a close. He continues to be among the best at the position, but his body has seen significant exposure across 11 professional seasons. With injuries setting in as his career has gone on, it's more than understandable why Smith may be looking to call it quits.
Last season, the Vikings employed one of the worst defensive units across the entire spot. They brought in defensive coordinator Brian Flores to address that issue, and the goal would be that he can coach and develop some of the youth Minnesota employs. Metellus is not green in that he has played 48 career games already as a 25-year-old. However, much of his exposure has come on special teams, and working into more of a consistent defensive role can be the next step.
Metellus is a player the Vikings front office believes they can build around at the safety position, and bringing the likes of Cine and Ward along with him would be a great thing. Having Smith lock down one of the starting safety roles for years has greatly benefited Minnesota, but developing the next wave is also a must.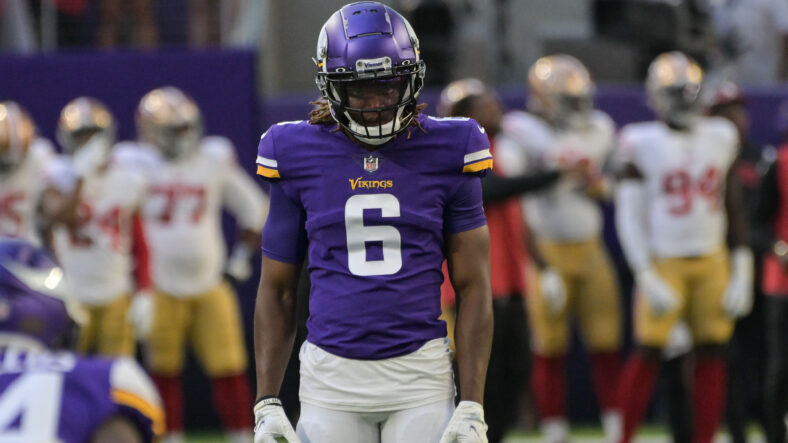 The Vikings continue to invest in the safety position outside of Smith, and they can hope that pays dividends as his eventual departure is felt. How much Metellus, Cine, and Ward contribute for Minnesota in 2023 remains to be seen, but there's plenty of opportunity for each to show they are ready to be an answer.
---
Ted Schwerzler is a blogger from the Twin Cities that is focused on all things Minnesota Twins and Minnesota Vikings. He's active on Twitter and writes weekly for Twins Daily. As a former college athlete and avid sports fan, covering our pro teams with a passion has always seemed like such a natural outlet.