At 10-2, Vikings Do 4 Things at Elite Level
Holding the NFC's No. 2 seed, the 2022 Minnesota Vikings tend to confound fans with close wins rather than blow the doors off opponents.
And that's fine and dandy, as the franchise is 10-2 (or better) for the ninth time in its 62-season history. The Vikings are amid a steady march toward the postseason, just one win away from clinching the NFC North.
Kevin O'Connell's team showcases a generally decent-to-average offense and defense per most credible metrics. Too, per statistics like yards allowed to the opposition, the Vikings rank second to last in the business.
But here are four things the club does at an elite level.
Force Turnovers
NFL Ranking = 4th
The Vikings have taken the football away from opponents 20 times through 12 games. Almost singlehandedly, this metric deodorizes the gruesome yards allowed to opponents. Better than 28 other opponents, Minnesota snatches the ball via interceptions and fumbles.
In 2021, the team ranked 12th in this category, so they've simply upped the ante with new defensive coordinator Ed Donatell.
The "bad" part here is this — what happens if the Vikings cease forcing turnovers? The infamous bend-don't-break philosophy may be bend-and-break. Still, Donatell and Co. won't have to worry about that if they continue forcing 1.7 turnovers per game.
Low Penalties
NFL Ranking = 5th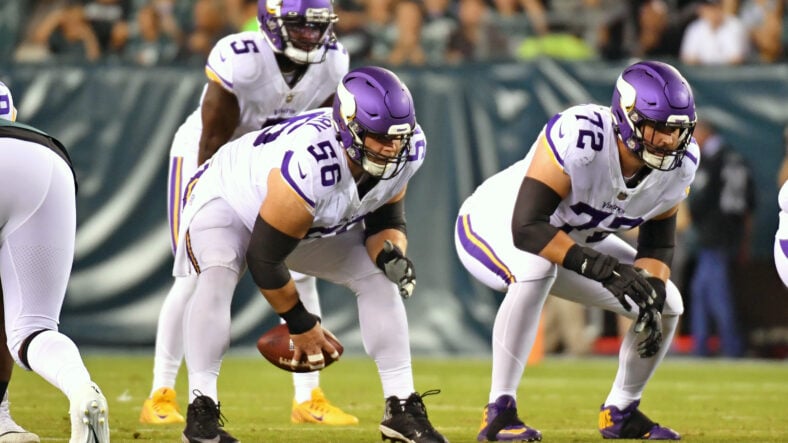 Last year, the Vikings ranked 23rd in total penalties. That was the 10th-worst in the league, and a new coaching staff has apparently fixed the clinch.
In defense of the former coaching staff, Minnesota was quite marvelous via low penalties from 2014 to 2021. But the team's discipline evidently dipped in 2021.
Only the Falcons, Rams, Chiefs, and Chargers are penalized less than the Vikings. Minnesota receives an average of five flags-against per contest.
Prevent Own Turnovers
NFL Ranking = 5th
While Kirk Cousins has thrown more interceptions than usual, his pace has stabilized in recent weeks. Cousins interception total was inflated by a poor performance against the Philadelphia Eagles in Week 2, but the 34-year-old rebounded adeptly.
Moreover, Minnesota has lost only 3 fumbles through 12 games of 2022, helping the for-a-while interception woes.
The Vikings are prone to stretches of offensive futility — which is why points and yards are not a part of this article — but they don't get sloppy with possession of the football. They've turned the ball over 12 times in 12 games. Not bad.
Win Close Games
NFL Ranking = 1st
This one is mind-boggling.
Minnesota is 9-0 in games decided by eight or fewer points. If a game is destined to be close, the Vikings are winning it. The next closest suitor via this metric is Philadelphia, a team that's won five games by eight points or fewer.
When the Vikings lose, they lose decisively and embarrassingly — see: Eagles and Cowboys. Outside of Week 1, when Minnesota topped Green Bay by 16, all of the Vikings wins are by one score or less.
The team was 12-12 (.500) in one-score games from 2020 to 2021. They're now 9-0 in 2022. Figure that one out.
---
Dustin Baker is a political scientist who graduated from the University of Minnesota in 2007. Subscribe to his daily YouTube Channel, VikesNow. He hosts a podcast with Bryant McKinnie, which airs every Wednesday with Raun Sawh and Sal Spice. His Viking fandom dates back to 1996. Listed guilty pleasures: Peanut Butter Ice Cream, 'The Sopranos,' and The Doors (the band).