12 Snap Reactions after Saints-Vikings
Oct 2, 2022; London, United Kingdom; Minnesota Vikings wide receiver Justin Jefferson. Mandatory Credit: Kirby Lee-USA TODAY Sports.
From a suggestion by a reader, we continue our "snap reactions" weekly piece detailing thoughts and analysis after a Minnesota Vikings game.
This will be off-the-cuff, a wee bit "random," and hopefully insightful.
The Vikings climbed to 3-1 atop the NFC North after a wild win over the New Orleans Saints in Week 4. Minnesota outlasted New Orleans, 28-25.
1 – Even the evil special teams Gods who vehemently dislike the Minnesota Vikings could not tolerate back-to-back 60+ yard field goals from an opposing kicker. That's encouraging to see because most Vikings fans thought — for sure — Will Lutz would drill the final game-tying field goal. He did not, and the Saints lost, sinking their Sean Payton-less season to 1-3 for the first time since 2016.
2 – Kirk Cousins' late-4th-Quarter bomb to Justin Jefferson, setting up the game-winning field goal, was marvelous and eerily similar to his heroics with Adam Thielen in the 2019 wildcard game against the Saints.
3 – The faux slump for Justin Jefferson is over, as the LSU alumnus grabbed 10 receptions for 147 yards and a rushing touchdown — just like the team drew it up.
4 – The Vikings are now 51-1 (.980) when leading at the start of the 4th Quarter since Blair Walsh missed against the Seahawks in the playoffs seven years ago. It's the best win percentage for the metric during the timeframe.
5 – The Vikings defense was a curious creature on Sunday, playing impressively in the 1st Half but slipping back to its old tricks in the 2nd Half. Thankfully, it once again did just enough for Minnesota to find a win. But — it has to be better.
6 – Lewis Cine's ankle fracture is sad punctuation for a rookie season that was underwhelming in the first place. The Vikings wouldn't let him on the field for defensive snaps — and now he'll likely have to wait until Week 1 of 2023.
7 – Greg Joseph's missed extra point, which would've forced the Saints to score a touchdown for victory, was wildly on brand for the Vikings as a franchise. Yet, Joseph authored his Dumb and Dumber "totally redeem yourself" moment with the game-winning kick.
8 – In 2021, Mike Zimmer "settled" for a game-winning field goal try against the Arizona Cardinals. It emphatically did not work. In 2022, Kevin O'Connell "settled" for a game-winning field goal try against the Saints. It emphatically worked.
9 – If you're in the "Vikings should've lost this game crowd," your most potent ammunition is the team kicking field goals when touchdowns were close to required. Minnesota won't beat teams like the Buffalo Bills — they play them in November — with the field goal parade. It just won't happen.
10 – The Vikings have a 3-1 record to start 2022 after facing [what pundits considered when the season began] three Top 5 NFL defenses in four weeks. Catch all that?
11 – Minnesota won the game in London because of special teams — and don't let anyone tell you differently. Greg Joseph was mostly terrific, and Ryan Wright's fake-punt pass felt like a game saver.
12 – If [the Vikings don't get cocky and] beat the Chicago Bears in Week 5 — at home — they're in a total driver's seat to reach the postseason for the first time since 2019.
---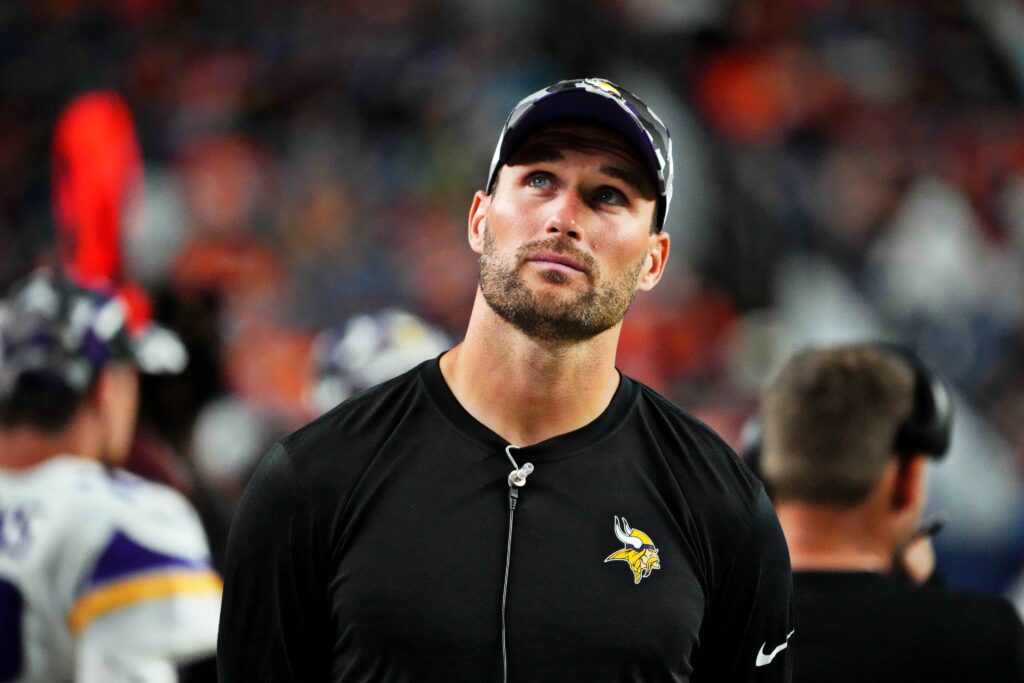 Dustin Baker is a political scientist who graduated from the University of Minnesota in 2007. Subscribe to his daily YouTube Channel, VikesNow. He hosts a podcast with Bryant McKinnie, which airs every Wednesday with Raun Sawh and Sally from Minneapolis. His Viking fandom dates back to 1996. Listed guilty pleasures: Peanut Butter Ice Cream, 'The Sopranos,' and The Doors (the band).