Vikings Put in 8 Interview Requests for GM Search
John Spytek
The Minnesota Vikings contacted and requested eight candidates to interview for the open general manager position. The job will arguably be the most desirable opening on the market, not only for the general manager position, but also the head coaching opening.
According to reports, an internal committee is being formed and led by COO Andrew Miller, and the committee will be part of the interview process. The committee will involve a handful of EVPs across the business/football sides, including well-respected cap specialist Rob Brzezinski, both co-directors of player personnel advising.
The Wilfs have cast a wide search and are expected to take their time with the decision, and there is a chance that Minnesota won't officially hire a general manager until next weekend at the earliest. All eight candidates are expected to interview via zoom starting on Monday, Jan 17.
Kwesi Adofo-Mensah
Cleveland Browns, VP of Football Operations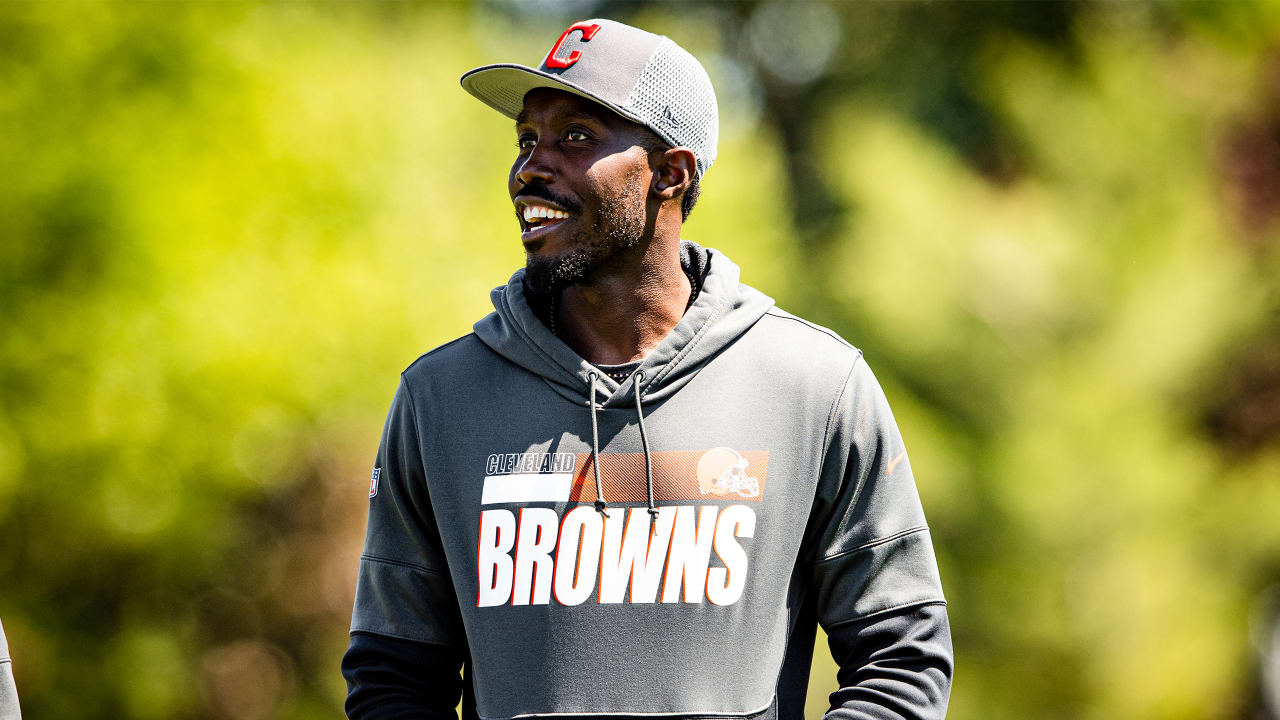 Kwesi Adafo-Mensah was hired by Cleveland Browns general manager Andrew Berry after being poached from the San Francisco 49ers in May 2020. Adofo-Mensah, 32, has an Ivy League background with experience working as a commodities trader and portfolio manager on Wall Street.
During his time in San Francisco, Adofo-Mensah's main role was the director of football research and development to implement analytics methods for in-game strategy and player evaluations. Adafo-Mensah interviewed for the Carolina Panthers job last offseason and has already been asked to interview with the Chicago Bears.
Mensah is a well-educated executive with a bachelor's degree in economics from Princeton and a Master's degree in economics from Stanford. He doesn't have a football background compared to other candidates, but he is a former athlete who played basketball during his time at Princeton.
Brandon Brown
Philadelphia Eagles, Director of Player Personnel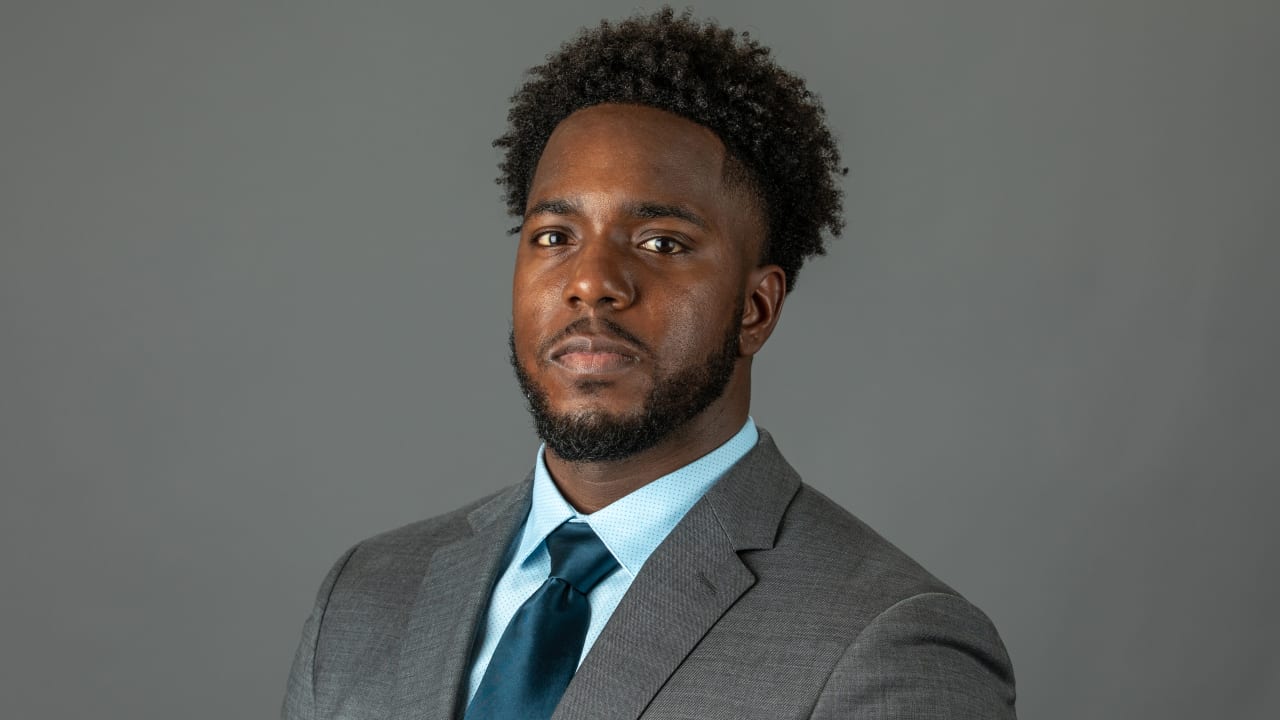 Brandon Brown, 33, is currently in his fifth season with the Philadelphia Eagles and seventh season in the league. Brown was promoted from Director of Pro Scouting during the 2021 offseason. Before taking the job in Philadelphia, Brown spent two seasons with the Indianapolis Colts as their Advance Scout and Scouting Assistant.
As Director of Player Personnel, Brown oversees Philadelphia's pro scouting department and collaborates on the college scouting side with Ian Cunningham. Since working in Philadelphia's front office, he has helped them build a Super Bowl-winning roster and learned under well-respected general manager Howie Roseman.
Brown does have a background in football. He played defensive back at Fordham University during his undergraduate. He realized that he wasn't talented enough to play professionally. Once he graduated from Fordham, Brown pursued a law degree at Barry University – Dwayne O. Andres School of Law with the hopes of eventually landing in an NFL front office someday.
Brown is expected to interview with Minnesota sometime next week and is the frontrunner to land the job, according to Darren Wolfson from KSTP.
Glenn Cook
Cleveland Browns, Vice President of Player Personnel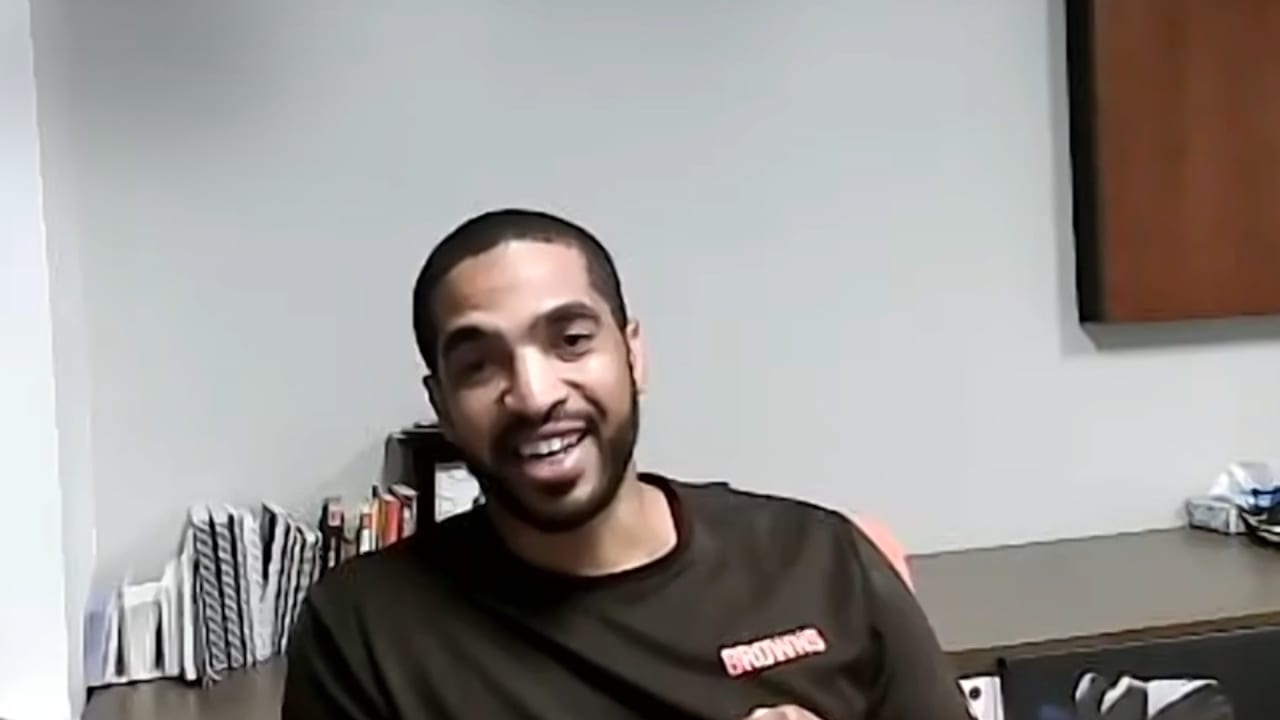 Cook, 37, started as an Indianapolis Colts Scouting Assistant (2011-2012) and then worked as the Green Bay Packers Pro Scout (2012-2015) before being promoted to his current role as the Cleveland Browns Assistant Director of Pro Scouting in 2016. What many might not know is that Cook is known to be current Cleveland Browns general manager Andrew Berry's right-hand man.
Cook's duties as Vice President of Player Personnel include gathering information from all of the scouts on the team and their scouting tools and organizing it for current general manager Andrew Berry. This will help primarily with the NFL Draft and undrafted free agents.
Glenn Cook is a former Miami Hurricanes Linebacker and has been in an NFL front office since 2011. He played at Miami from 2004-2008 and actually had a short stint as an MLB minor league player in the Chicago Cubs organization. Cook has already concluded his interview with the Chicago Bears and will interview with Minnesota sometime next week.
Ryan Poles
Kansas City Chiefs, Executive Director of Player Personnel
Poles, 36, is a former Boston College offensive lineman and has been a part of the Kansas City Chiefs organization for 13 years. He's currently the Executive Director of Player Personnel, and he plays an important role in the team's draft strategy, serving as current general manager Brett Veach's right-hand man. He has worked with three different general managers (Scott Pioli, John Dorsey, and Brett Leach) in Kansas City.
Poles has had a significant role in fixing the Chiefs offensive line this past season. He was involved with the selections of Creed Humphrey (91.4 PFF Grade) and Trey Smith (72.1 PFF Grade). Poles was also involved in signing free agent all-pro guard Joe Thuney, and trading for Baltimore's Pro Bowl tackle Orlando Brown Jr. to complete the offseason overhaul of the offensive line.
Something else to note, during his playing days at Boston College, Poles blocked for Atlanta Falcons quarterback Matt Ryan. He is currently scheduled to interview for the Minnesota Vikings next week and has already interviewed with the New York Giants. Last offseason, he was the runner-up for the Carolina Panthers general manager position and should be a finalist for the New York Giants job.
Eliott Wolf
New England Patriots, Scouting Consultant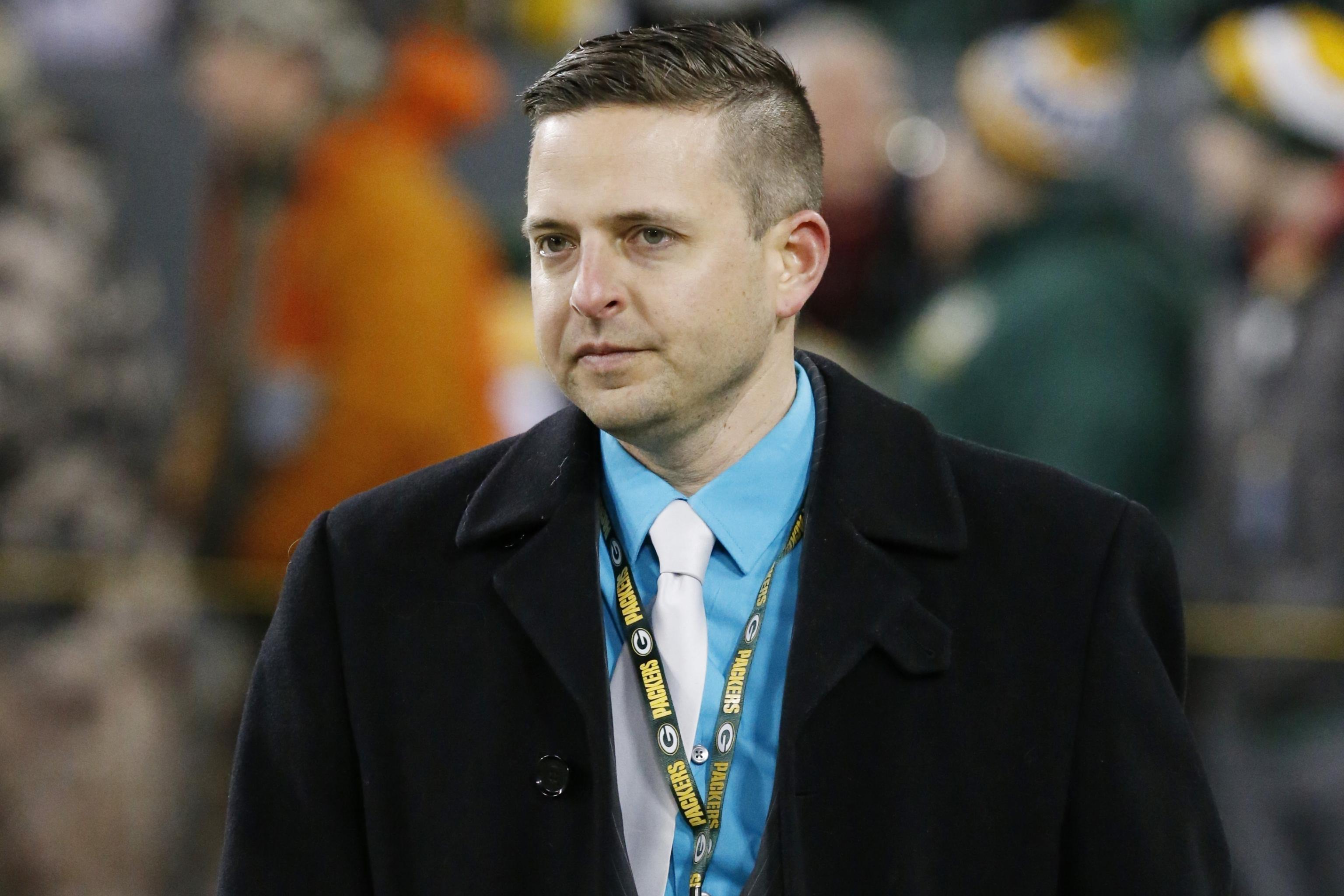 Wolf, 39, is currently in his second season as a scouting consultant for the New England Patriots and is the son of former Green Bay Packers general manager Ron Wolf. Prior to New England, Wolf spent two seasons as the assistant general manager to John Dorsey in Cleveland. Before that, he spent 14 seasons in Green Bay working for their personnel department.
During his stint working under John Dorsey as assistant general manager, Wolf was involved with the draft selections of Baker Mayfield, Denzel Ward, Nick Chubb, and Greedy Williams that arguably built the Cleveland Browns as a contender going forward. He even helped acquire talent such as Tyrod Taylor, Carlos Hyde, Jarvis Landry, and Odell Beckham Jr. during his short tenure in Cleveland.
Since joining New England as their scouting consultant, he has helped land picks such as Mac Jones, Kyle Dugger, Rhamondre Stevenson, and Michael Onwenu. Belichick has had nothing but praise since Wolf arrived in March 2020 and has relied heavily on him for the draft.
"Certainly, he's been able to help me in terms of, 'Take a look at this. Here's the way we did this.' It might be something we tried, and we don't want to do it that way, so it might be something that's, 'No, I hadn't really looked at it that way, that's a pretty good idea.' It's good to generate new ideas like that."
John Spytek
Tampa Bay Buccaneers, Vice President of Player Personnel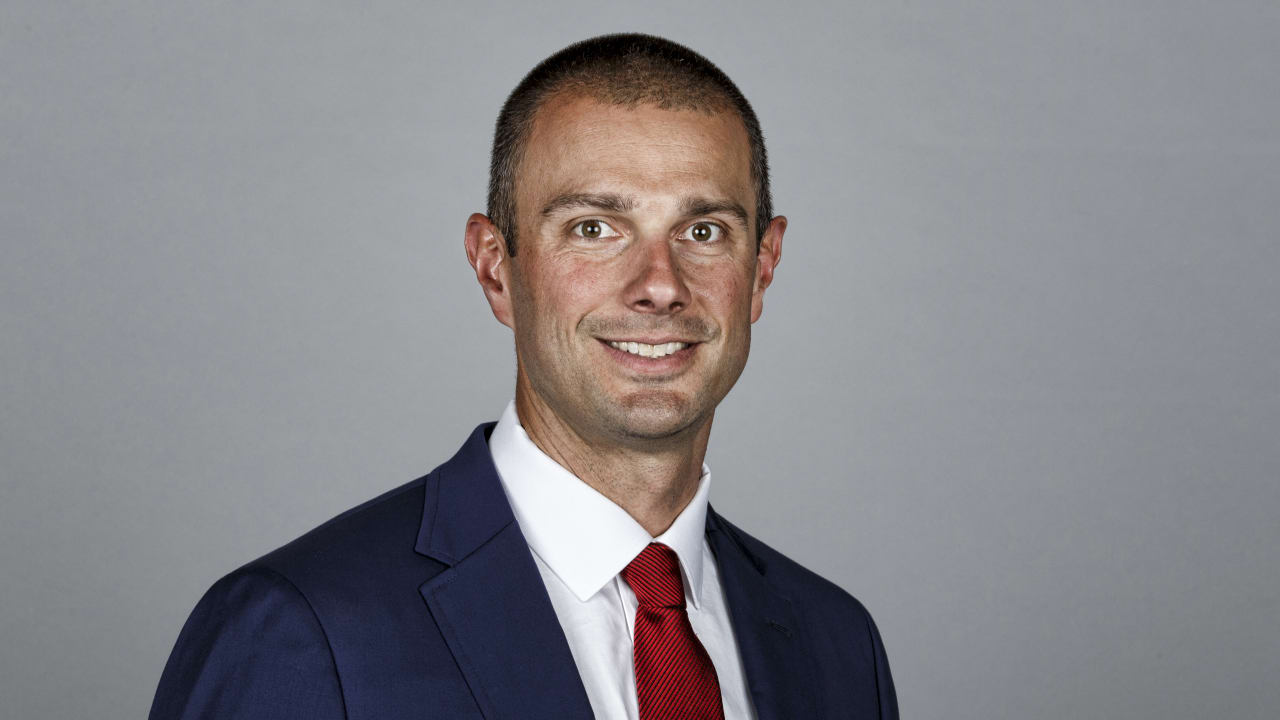 John Spytek is entering his 18th season in the NFL and sixth season with the Buccaneers and was recently elevated to Vice President of Player Personnel before the 2021 season. In his current role, Spytek oversees the day-to-day operations of the college and pro scouting department. He is also responsible for administrating free agency preparation and evaluating talent throughout the NFL and other professional leagues.
Spytek works closely with well-respected general manager Jason Licht regarding the NFL Draft, key free agent moves acquisitions, and other personnel decisions. During the 2020 offseason, Spytek played a significant role in the acquisitions of Tom Brady, Rob Gronkowski, Leonard Fournette, and Antonio Brown in Tampa Bay.
Spytek has played a key role during the NFL draft and landed talent such as Vita Vea, Sean Murphy-Bunting, Chris Godwin, Devin White, Tristian Wirfs, and Antoine Winfield Jr. During his 18-year career, Spytek has worked with several high-level executives and coaches such as Gary Kubiak, Andy Reid, Mike Holmgren, Tom Heckert, John Harbaugh, and John Elway.
Another interesting note about Spytek is that he and his wife, Kristen co-founded the National CMV Foundation to educate families about congenital CMV, which is a virus that took the life of their 21-month old daughter, Evelyn, in 2014. He is expected to interview with Minnesota sometime next week via zoom.
Monti Ossenfort,
Tennesse Titans, Director of Player Personnel
Ossenfort, 43, is currently the Director of Player Personnel with the no.1 seed Tennessee Titans. Prior to joining Tennessee, he spent 14 seasons for the New England Patriots as their area scout, national scout, and assistant director of college scouting. Ossenfort has history in Minnesota. He was the quarterback at Minnesota-Morris during his college days, which led to him interning at training camp for the Vikings in 2001.
During his time in New England, Ossenfort helped find multiple "diamonds in the rough " such as Joe Thuney, JC Jackson, David Andrews, Shaq Mason, and Trey Flowers. He also was a part of six Super Bowl Championship wins as an executive in New England, and he has the most experience and accolades out of all the candidates.
Ossenfort has been a hot commodity. He was one of four finalists for the Carolina Panthers general manager opening this past offseason, but he was passed over in favor of Scott Fitterer. The Giants have also requested to interview Ossenfort for their general manager opening this week, and the expectation is Minnesota will conduct their interview sometime next week via zoom.
Catherine Raîche
Philadelphia Eagles, Vice President of Football Operations
Raîche, 33, is in her third season with the Philadelphia Eagles organization and during the 2021 offseason was promoted to Vice President of Football Operations after Andrew Berry left to take the Cleveland Browns general manager position. Before her promotion, Raîche held the position of football operations and player personnel coordinator in 2019. In her current role, she is involved in all areas of football operations and player personnel, including pro and college scouting, contract management, football research, and player/staff development.
Before joining Howie Roseman in Philadelphia, she worked in the CFL in the front office with the Toronto Argonauts and Montreal Alouettes. She served as the assistant general manager for the Alouettes, becoming the only woman in the CFL to hold that position. She has continued breaking barriers ever since, and it's just a matter of time until she lands a job as a general manager in the NFL.
Raîche is the first female executive in NFL history to be requested to interview for an open general manager position. She would become the second female general manager in NFL history. Susan Tose Spencer has that honor after taking over as the Philadelphia Eagles general manager position in 1983 after being promoted by her father, Leonard Tose. Raîche will likely be interviewing with the Minnesota Vikings next week via zoom.