General News
Vikings find their slot corner in familiar face
Mackenzie Alexander returns!
Note: This article originally appeared on our other Minnesota Vikings news site, purplePTSD.com. Check out that site, or any of the UFFda! Sports properties, for all of your Vikings / NFL / Draft / Wild / Podcast content!
The Minnesota Vikings raised more than a few eyebrows this off-season/free agency period when they signed former All-Pro cornerback Patrick Peterson. We discussed this on our weekly KDLM Radio show, 'The VikingsTerritory Breakdown', in an attempt to break down the (then) updated Vikings cornerback/secondary depth chart.
The VikingsTerritory Breakdown – Making Sense of the Start of Free Agency
The main question that remained to us and up until Friday was what the Vikings would do at the nickel spot (and obviously, who will replace the recently jettisoned Anthony Harris at safety). Well, wonder no more… Me? Because the Vikings have reportedly agreed to terms to bring former nickel corner Mackenzie Alexader back "home".
Alexander left the Vikings (and what was surmised to be better terms) for a one-year prove it type deal with the Bengals. However, he never meshed with the coaches in Cincy and had a nationally covered falling out with coaches there when he left the team to search for (and find) his then missing father.
Alexander started 10 of the 13 games he played in for the Bengals.
According to ESPN.com:
'Alexander's advanced metrics were in the middle of the pack among others who primarily play slot cornerback. According to NFL Next Gen Stats, Alexander had a 68.4 completion percentage when he was the nearest defender, which was 2% worse than expected. He also had a 45.6% coverage success rate, which was just under the league average for qualifying slot cornerbacks.'
Alexander has outsized benefits at the slot position vs. another free agent as he obviously played his first four seasons under head coach Mike Zimmer's system/thumb. While he also reportedly (or assumedly) had issues with Zimmer (considering the above and the fact that he was one of the few veterans to play in the 2019 Week 17 mini-Bye when the other veteran starters rested going into the Wild Card round of the playoffs), he brings familiarity to a complex system and should be able to jump right back into the role he held at the slot his final two seasons in Minnesota.
If the 27 year old Alexander is able to return to his 2018 level (which seems reasonable) he will provide a massive upgrade to the secondary that now has it's coach on the field in Peterson, two promising young corners in Cameron Dantzler and Jeff Gladney, and former first-round pick Mike Hughes to boot. Hughes has been limited by injury, but with Alexander returning it's safe to say the Vikings secondary hype game is here.
With the addition of Dalvin Tomlinson, the non-opt out of Michael Pierce, a few draft picks to find an edge (hopefully) opposite of Danielle Hunter, and the healthy return of Anthony Barr and Eric Kendricks, this Vikings defense is looking pretty stellar (on-paper) right now. If they can find a left tackle that performs in the Draft, with the addition of another former Cardinal in Mason Cole at the guard spot, and the nigh elite level of the offense.
Wait. I'll stop.
After all.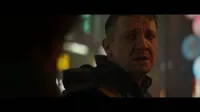 Stay tuned to all of our sites (see below) for all your Vikings, NFL, Draft and even Hockey news!
www.purplePTSD.com
www.purpleTERRITORYradio.com
www.TheDraftTeam.com
www.FranchiseTagged.com
www.MinnyIce.com
SKOL!