3 Longterm Questions Facing Vikings | Post-Draft
Vikings Huddle
The Minnesota Vikings executed a successful draft one week ago, onboarding six rookies from the event, plus 15 undrafted free agents hours later.
Now the club will set sights on minicamp in June, training camp in July, and the preseason in August.
3 Longterm Questions Facing Vikings | Post-Draft
And with the regular season exactly four months away, these are three longterm Vikings questions yet to be answered,
1. What's the Long-Game Plan at QB?
The 2023 NFL Draft, per draft pundits, was supposed to be the venue where general manager Kwesi Adofo-Mensah drafted Kirk Cousins' eventual replacement. Hendon Hooker and Will Levis were all the rage for about six weeks.
Then, the Vikings said no thanks to both men, allowing their actions to do the talking by passing on Hooker and Levis with the 23rd overall pick. Two days later, Minnesota found BYU's Jaren Hall in Round 5, but 5th-Rounders are rarely the plan at QB1 unless they're named Tom Brady.
No rule states Cousins can't be extended today, tomorrow, this summer, or during the regular season. The Vikings shelved Cousins-related extension talks in March, causing thousands of folks to believe Adofo-Mensah would draft "his guy" for life after Cousins.
Unless that's Hall and the Vikings truly think they found a diamond in the rough, there is no long-game plan at quarterback.
2. When Will Justin Jefferson Be Extended? T.J. Hockenson?
No credible Vikings voice has mentioned problems with contract extensions involving Justin Jefferson and T.J. Hockenson. For a few months, fans have merely assumed both deals would get done before the start of the regular season.
Well, great — when? Jefferson is the franchise's cornerstone, and Hockenson is Adofo-Mensah's trade claim-to-fame. Fans need peace of mind regarding both players for the long-term, and until their names are inked on the Vikings ledger for 4-5 years, it's a grand waiting game.
3. What Happens if Brian Flores Is a One-and-Done?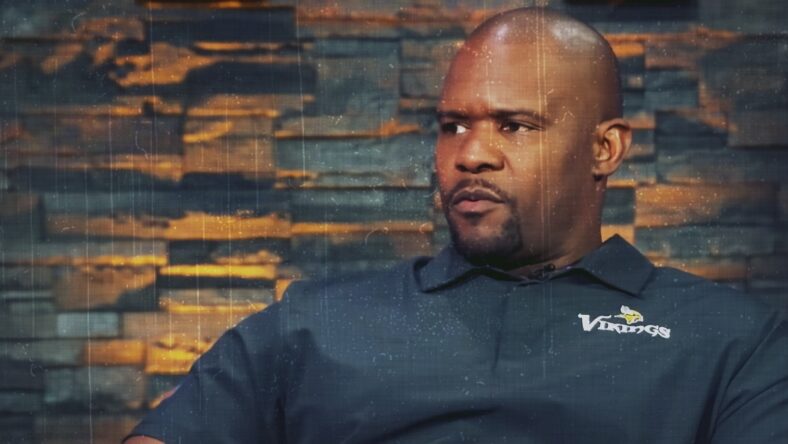 Remember that vicious cycle during the Mike Zimmer era of offensive coordinator always leaving? Some were fired, others were promoted, and one retired.
Well, that could now happen on the defensive side of the ball. Much like Zimmer anchoring all defensive responsibilities for eight years, Kevin O'Connell does the same — but for offense. It "didn't really matter" who was the defensive coordinator so long as Zimmer was in charge. The same can be said for O'Connell and the offense.
Ergo, for 2023, what if Brian Flores bolts next February? Are the Vikings back to musical chairs for defensive coordinators? Can they identify a Flores understudy now who will be ready for 2024 if Flores accepts a head coaching job in the next cycle, as many expect?
It would be blah to hire Flores, observe him fix the defense in one year, and then watch him depart for an HC gig nine months from now.
---
Dustin Baker is a political scientist who graduated from the University of Minnesota in 2007. Subscribe to his daily YouTube Channel, VikesNow. He hosts a podcast with Bryant McKinnie, which airs every Wednesday with Raun Sawh and Sal Spice. His Vikings obsession dates back to 1996. Listed guilty pleasures: Peanut Butter Ice Cream, 'The Sopranos,' and The Doors (the band).
All statistics provided by Pro Football Reference / Stathead; all contractual information provided by OverTheCap.com.