These 6 Vikings Have to Step up Their Game
Sep 26, 2021; Minneapolis, Minnesota, USA; Minnesota Vikings wide receiver Justin Jefferson (18) celebrates a touchdown with wide receiver Adam Thielen. Mandatory Credit: Brace Hemmelgarn-USA TODAY Sports.
The Vikings are in cruise control over the NFC North. Their lead over the Green Bay Packers is 2.5 games after the recent collapse against the Taylor Heinicke-led Commanders. The Lions lost another game and are currently 1-5. Justin Fields and his Bears face the New England Patriots Monday night.
However, the Vikings won against all three division opponents and are big favorites to win the NFC North for the first time since 2017. Despite the success early in the season, a few players' performances are disappointing, and they have to play better for the Vikings to contend for the Super Bowl.
Adam Thielen & K.J. Osborn
The veteran Adam Thielen was called a number-one receiver since he first cracked 1,000 receiving yards in 2017 after a breakout campaign in 2016 with 967 yards. It's safe to say that he's no longer that. He's the clear second fiddle to Justin Jefferson and not a luxury second number-one option anymore.
Thielen is on pace to fail to reach 1,000 yards for the fourth consecutive season. His yards per reception are down to just 9.8 yards, a career low. His dominance in the red zone is also gone, with just two scores through six games. Thielen is currently on pace for 805 yards and 6 touchdowns. The numbers show that he's not a star wideout at this point in his career.
Opponents play him very aggressively because they shift all attention to Justin Jefferson and play Thielen one-on-one. The cornerbacks try all kinds of holding and illegal contact to stop him, and so far, they have been successful. He's not getting open consistently. If the Vikings want to compete in the NFC, they need Thielen to get back some of the magic of the past. They need a reliable second option in the passing game if opponents focus on slowing down Jefferson.
The same can be said about K.J. Osborn. Many expected a step forward from the third-year player, mainly because the Vikings play with many more 11-personnel or three wideout sets. Another reason for the high expectations was his position as a slot receiver. Kevin O'Connell's scheme worked wonders for Cooper Kupp in the slot. However, Osborn's 177 yards and one touchdown are even lower numbers than last year. If he keeps up this statistical output, his season total will be just over 500 yards and three scores.
General manager Kwesi Adofo-Mensah had multiple opportunities to bring in other receivers through the draft and free agency, but he opted to stay with his group. The disappointing play increased the number of voices that want to sign a weapon like Odell Beckham Jr. Someone has to take some pressure off of Jefferson or produce when the opponent solely focuses on stopping the superstar.
Lewis Cine & Andrew Booth Jr.
The two top rookies of the Vikings draft class are playing no role. Cine, unfortunately, will miss the remainder of the season. Before his leg injury against the New Orleans Saints in London, Cine played only two defensive snaps and was a special teamer only, even when Harrison Smith missed time.
It's too early to use the word 'bust,' and he deserves a few years of development. However, the lack of contributions from the first-round pick is disappointing. Cine's athleticism and aggressive playing style were supposed to play a significant role in the defense. He'll have a chance to win a starting job next year if he's healthy.
Besides Cine, cornerback Andrew Booth still has a chance to play a role in his rookie season. He returned from a hamstring injury in Miami but didn't play on defense. The Vikings added him in the second round to a depleted cornerback room, and he was expected to start sooner rather than later.
At first, Dantzler ran away with the starting job, then Booth suffered the injury, and now he's buried on the depth chart. Even fellow rookie Akayleb Evans, a fourth-round pick, is ahead of him. It's certainly possible that Booth is in a redshirt year. If one of the starters would go down at some point, Booth had to step up and play up to his draft position.
Irv Smith Jr.
The tight end entered a contract year. Since he was drafted in the second round of the 2019 draft, Smith has been a 'what-if' much more than a real weapon on the offense. At first, the Vikings extended the contract of Kyle Rudolph and used Smith in a committee, and once the team moved on from the veteran tight end, Smith hurt his knee and missed the 2021 season.
Once again, it was supposed to be an Irv Smith breakout campaign. Through six games, Smith is only playing 55% of the snaps, while Johnny Mundt is playing 45%. He's once again caught in a committee and doesn't play a huge role. Smith currently has 140 receiving yards and two touchdowns. Unless his role is growing by a lot, it's likely that he won't play for the Vikings in 2023.
Greg Joseph
The kicker had a great training camp and preseason, and fans expected the kicking woes to be over. His field goal percentage of 69.2 ranks him dead last in the league among qualified kickers. Granted, his four misses came all from 50 yards or more, and one of them was blocked. However, there's no excuse for the two missed extra points. He hit 12 of 14, and his 85.7% rate also ranks him last among qualified kickers. As long as the Vikings win games, it's not a big deal, but they need a reliable kicker to make a playoff run.
---
---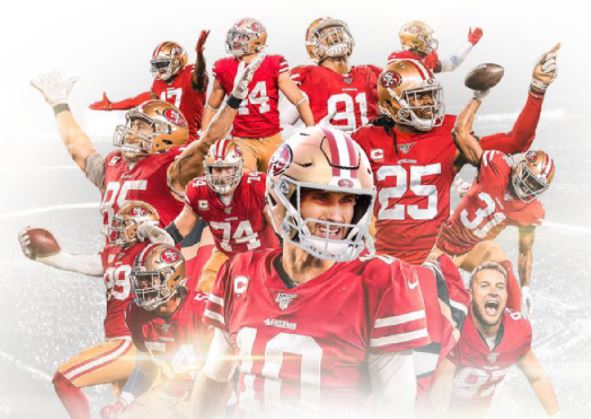 ---
Janik Eckardt is a football fan who likes numbers and stats. The Vikings became his favorite team despite their quarterback at the time, Christian Ponder. He is a walking soccer encyclopedia, loves watching sitcoms, and Classic rock is his music genre of choice. Follow him on Twitter if you like the Vikings: @JanikEckardt