The Vikings 2022 Offense by the Numbers: After Week 3
Sep 25, 2022; Minneapolis, Minnesota, USA; Minnesota Vikings tight end Johnny Mundt (86) catches the ball as center Garrett Bradbury. Mandatory Credit: Jeffrey Becker-USA TODAY Sports.
The Minnesota Vikings have three games in the books in 2022, with a 2-1 record heading into Week 4.
First-year head coach Kevin O'Connell won for a second time, thanks to a game-winning touchdown reception by wideout K.J. Osborn delivered by Kirk Cousins. Next up, the Vikings head to England for a date with the hated New Orleans Saints.
The Vikings are early 2.5-point favorites versus the Saints, who lost in Week 3 to the Carolina Panthers, 22-14.
These are the Vikings offensive rankings through Week 3.
---
1st in Fewest Offensive Penalties
1st in Fewest Offensive Penalty Yards
3rd in Rushing DVOA
4th in QB Sacked %
4th in Sacks Allowed
6th in 1st Downs
8th in Yards per Rush
9th in 1st Half Points Scored
11th in Offensive DVOA
11th in TDs Scored
11th in Passing TDs
12th in Rushing TDs
13th in Yards per Play
15th in Offensive EPA/Play
15th in Passing DVOA
15th in Points per Play
15th in Passing Yards
16th in Points Scored
16th in Fewest Giveaways
18th in Yards Gained
18th in Passer Rating
19th in Rushing Yards
21st in Completion %
21st in Yards per Pass
21st in Redzone TD %
22nd in Yards per Point
22nd in INT %
23rd in 2nd Half Points Scored
26th in 3rd Down Conversion %
28th in Time of Possession
---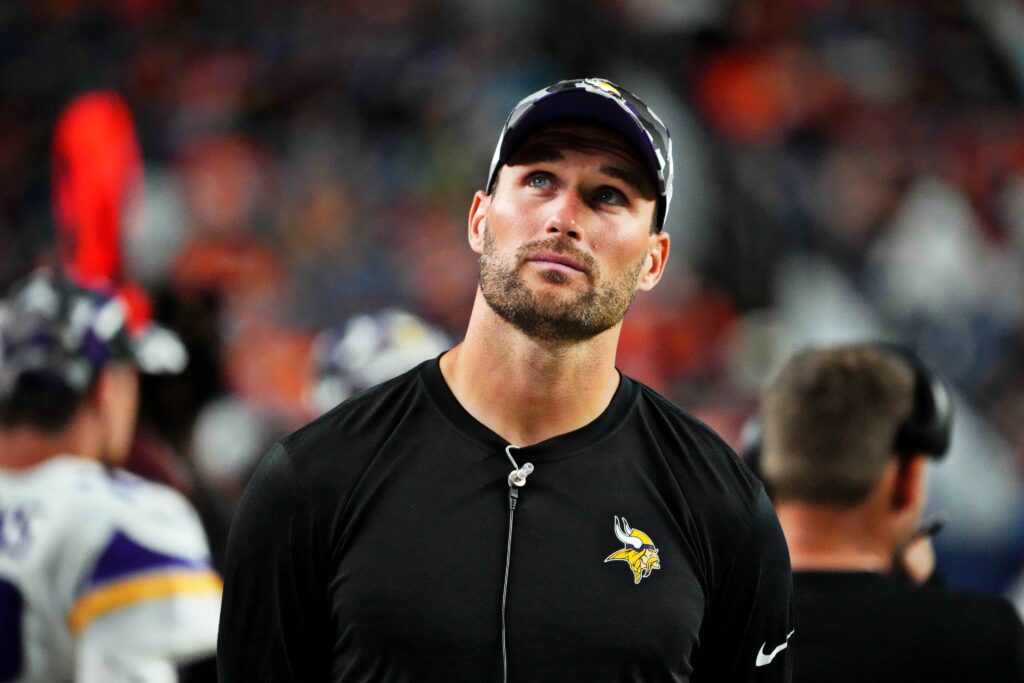 Dustin Baker is a political scientist who graduated from the University of Minnesota in 2007. Subscribe to his daily YouTube Channel, VikesNow. He hosts a podcast with Bryant McKinnie, which airs every Wednesday with Raun Sawh and Sally from Minneapolis. His Viking fandom dates back to 1996. Listed guilty pleasures: Peanut Butter Ice Cream, 'The Sopranos,' and The Doors (the band).