It's about to get CRAZY in the land of ice and snow…
As we sit today, we're less than two weeks away from the beginning of the new league year in the NFL and it's fair to assume that we're about to see the beginning of some big changes for the Minnesota Vikings.
On the announcement that Kevin O'Connell has officially finalized his coaching staff earlier this week, the planning phase is now able to go into full effect. For all intents and purposes, it had already begun with the "power players" already in place, but tying a nice little bow on the coaching staff now allows for the full delegation of responsibilities.
O'Connell, Donatell, et al, are not able to sit down with General Manager Kwesi Adofo Mensah and highlight their visions for the future of this organization. Is the team switching to a full-fledged 3-4 defense? Will the offense be more pass heavy? Where are the areas of need when it comes to personnel for this team? Who might be able to swap from their past role to a new construct and have a greater impact for the team? There's a lot that needs to be laid out and discussed when you completely turn the organization over on the front office side of things.
So here we are, this is where we stand with this team and I have a hunch that it's about to get crazy for Vikings fans who might have settled into a comfort zone over the last eight years and change.
It's difficult to remember, but a similar situation happened when Mike Zimmer took over the organization back in 2014. In fact, there was so much change on the horizon that when he first arrived in Minnesota, Coach Zimmer through a pizza party at Winter Park for the local media. He bribed us in the doors with fresh, hot 'zaa and then sat us down for a film session to explain just how different it might be and what to look for as he and his staff began rebuilding the roster to fit their schemes.
Add to that a switch from a 4-3 defense to a 3-4 defense, or at least some semblance of a hybrid 3-4 defense and that's what we've got today.
On one side you've got young, creative offensive minds that put a focal point on getting the ball into the hands of your playmakers. On the other side you've got a tried and true, battle tested defensive coach bringing with him a scheme that nobody here in Minnesota is familiar with. On both sides there will be adjustments made. Some players will be taking on new responsibilities, some players will not be asked to return to the fold, and you can be sure there will be a large influx of new face on roster when the Purple take the field come September.
Some of the names being tossed about are expected. For instance you've heard copious amounts of discussion surrounding the likes of Kirk Cousins, Anthony Barr and Danielle Hunter. For various reasons, there are some big opinions on whether or not those players fit the new mold of the Minnesota Vikings. But then there's some lesser discussed names like Dalvin Cook, Eric Kendricks and Harrison Smith that you might start to hear thoughts formulated. You'll hear things like "he's now undersized", or "the new scheme takes the focus away from them" or "the return on investment just isn't there anymore" thrown around in the discussions, and many of them bring with it valid arguments.
It's a good time for us to remember that this isn't fantasy football, it's actual roster building and there are real limitations like salary caps, contract guarantees and service years that are built into these decisions. Not to mention the other side of the coin and trying to find a way to not only move on from someone, but the necessity to replace them as well. You may not make one move if you don't feel good about solidifying the other.
While it's not fantasy roster building, it's probably as close as we've ever gotten to it here with the Vikings, and the scariest and most intriguing part…there's really no telling what we should expect from our new head coach and new general manager.
Both are bringing very different approaches to the table than what we've grown accustomed to here with the Vikings…and it's going to be AWESOME!
Anything is on the table right now. Trades, cuts, big name free agents, moving and shaking (in an aggressive manor) during the draft, it's legit got the potential to be crazy! Let's buckle up everybody, you've got just under two weeks to brace yourself for the start what could be the craziest league year in team history.
---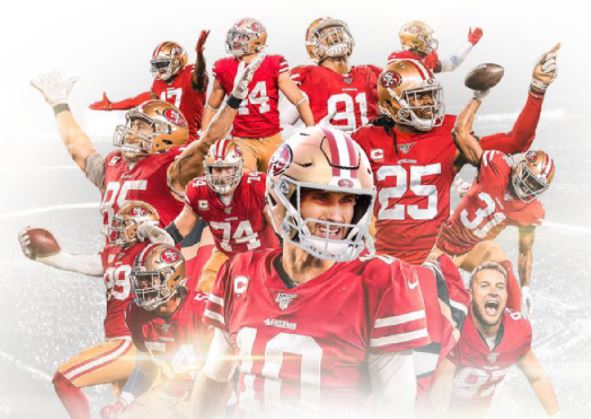 ---